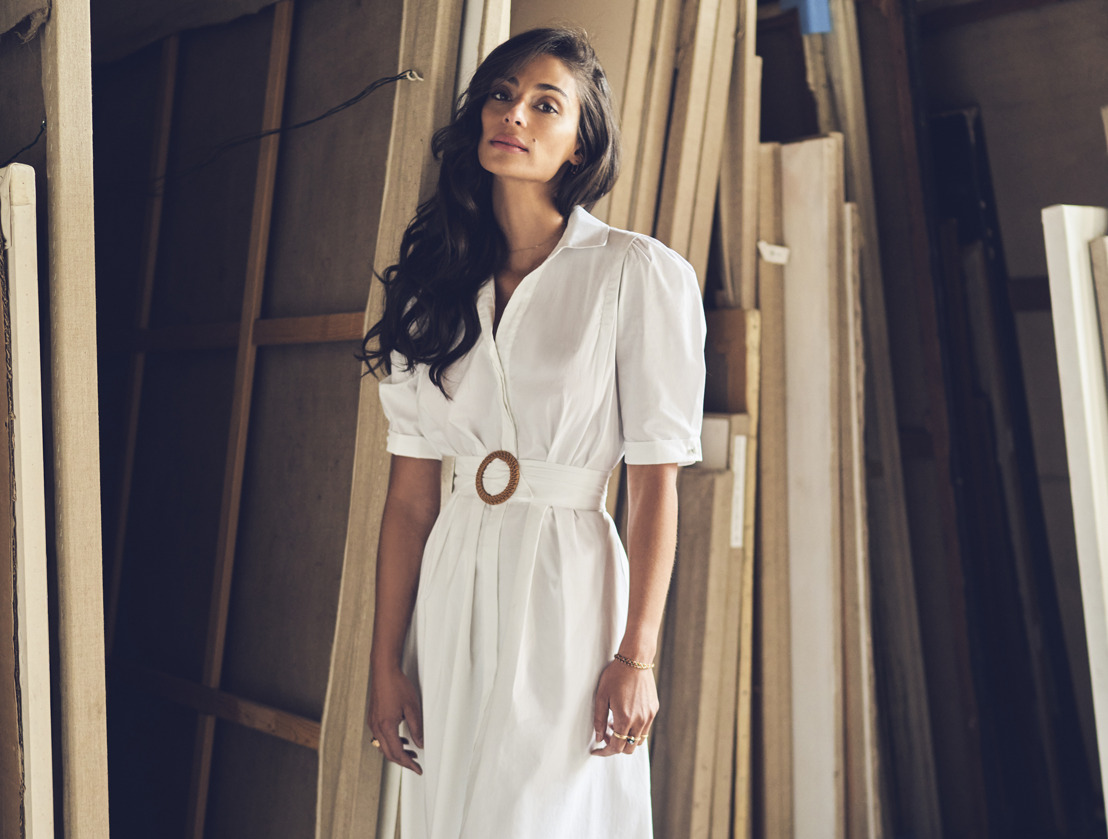 Wanderlust Wardrobe Series 2.0
Second destination: La Douce France
After inspiring you with some fashion inspo for your holiday to La Bella Italia, it's time for our second destination, la Douce France. French fashion has been known for intellectual looks for years. The French won't wear super sexy fits, but opt for an effortless chic look. A wardrobe of quality classics, investment pieces that will last for years and simple basics that go for all occasions are the key to French Style.
Rule no. 1: Say no to trends
French women aren't really bothered about the newest trends or latest fashion things. French fashionistas try to develop their own signature look, with a look and feel they feel pretty in. They might of course get inspired by trends every now and then, but they always stick to their personal style.
A good, basic jeans, little black dress or shirts are the type of quality items they like to invest in. These items will never be out of fashion and are easily combinable with just about anything.
Lee Cooper - Elisabetta Franchi - La Redoute Collections - Caroline Biss - SUN68 - Guess (2x)
Rule no. 2: Stripes, stripes and stripes
You'll never find a French styleguide that doesn't mention stripes. It's the signature look of every Parisian, because nothing looks as effortlessly cool as stripes. Wear them in your shirt, dress, or trousers, the options are endless!
Elisabetta Franchi - Betty Barclay (2x) - Caroline Biss - Guess (2sx)
Rule no. 3: Live in your trench coat
Another true basic in every French's wardrobe it the trench coat. A trench coat makes every outfit look sophisticated, yet has a sexy touch to it. The trench was also a favourite of French style icons like Brigitte Bardot and Françoise Hardy.
Mayerline - Elisabetta Franchi (2x) - La Redoute Collections - Caroline Biss - Guess
Rule no. 4: Neutral tones
Most part of the French wardrobe consists of neutral tones, in a palette of black, white, nudes, beige and brown. These go-with-all colors, are easy combinable with a statement, bold piece and are also easy to mix and match with within your closet. And again, these items will stay in your closet for years and can never go wrong!
Caroline Biss - La Redoute Collections - Elisabetta Franchi - Brax - Mayerline - Guess
Rule no. 5: Tailormade
A blazer is the perfect item to style with just about every outfit. Jeans, a maxi skirt, chino trousers or even grey joggers, blazers have the ability to upgrade every look. No French girl would ever consider her wardrobe complete without at least 5 blazers!
Mayerline - La Redoute Collections - Caroline Biss (2x) - Guess - Marciano for Guess
Tatiana Silva x LolaLiza
Rule no. 6: Subtle flirt
French girls will never go out over-the-top sexy, showing everything they got. French girls always keep it cute and classy, a subtle flirt. French blogger Anne-Laure Marais sticks to the 50/50 ratio: 'Yes, you can see she's wearing a bodice black dress with a thigh slit (with no bra, in true Français fashion), but the rest of her look is dishevelled and relaxed.'
Elisabetta Franchi - La Redoute Collections (2x) - Caroline Biss - O'Neill  - Guess
The key to French Fashion is to be yourself and listen to your own sense of style. Les femmes qui suivent de trop près la mode, courent un grand danger. Celui de perdre leur nature profonde, leur style, leur élégance naturelle. Les modes passent, le style est éternel.
---
About Wanderlust Wardrobe Series
Wanderlust Wardrobe Series celebrates summer by taking us all over the world trough fashion stories. In these series, we'll highlight how to dress like your favourite foreigners - daring like the Italians, minimal like the Danish, classy like the French, ... Dream away with us!