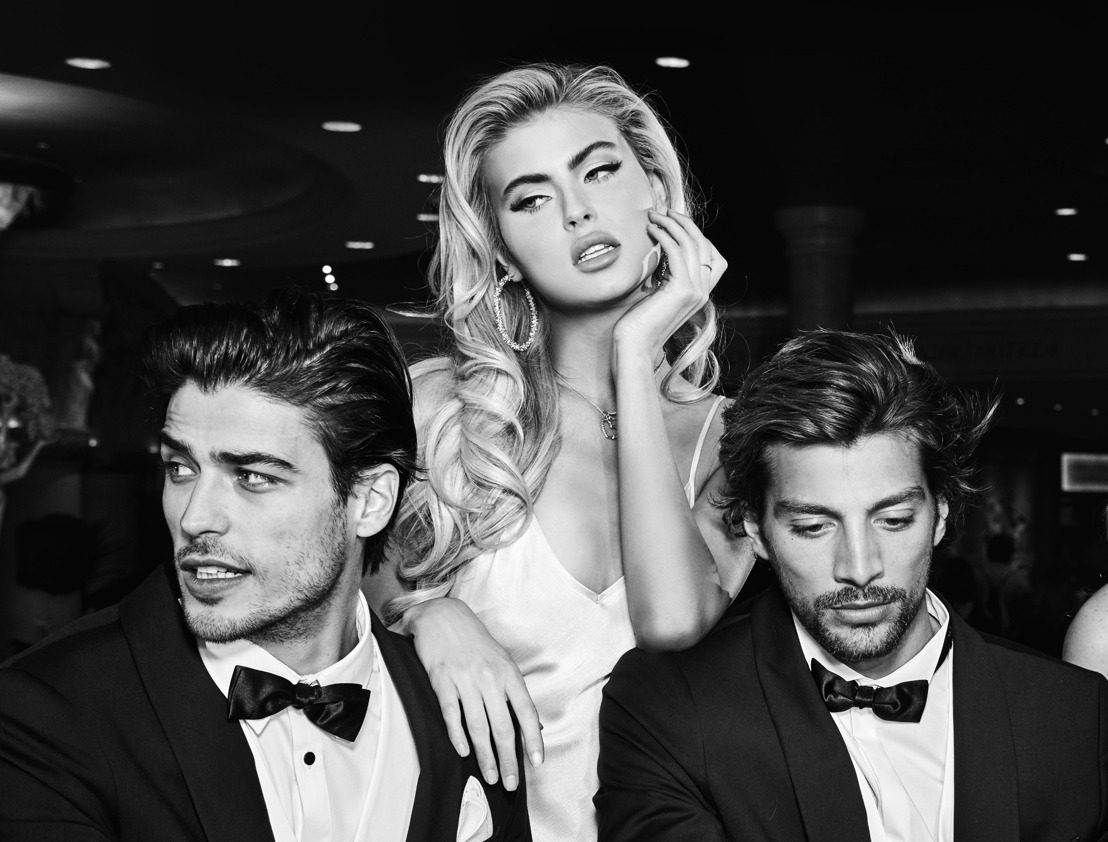 Wanderlust Wardrobe Series 1.0
First destination: La Bella Italia
The past couple of weeks, corona measures have been eased slowly but surely. One of those measures we're most happy with, is the reopening of Belgian and European borders. This means we're not obligated to spend summer at our Belgian coast like we expected, but we are actually allowed to travel abroad. What's on top of my bucketlist? Italy of course!
There's so many reasons to love Italy. Pizza, pasta, panna cotta, obviously. The beautiful Italian language - buongiorno principessa! The rich history and the grand Roman heritage - is there anything more majestic than the Colosseum? The warm, welcoming people. And not to forget, the great taste of fashion. Italy is known for its impeccable fashion taste and high quality, luxurious items, as it sets the seasonal trends for worldwide runways.
So, how do we blend in perfectly when travelling to Italy? Here's a fashion guide on how to steal their style and dress like an Italian woman!
Rule no. 1: Choose one statement piece
Select one bold statement, over-the-top piece and build your outfit around that piece, whether it's a dress, shirt, skirt or statement piece of jewelry. This eyecatcher will be the center of your outfit! Because la semplicità è l'ultima sofisticazione - or simplicity is the ultimate sophistication!
Caroline Biss (2x) - Mayerline - Marciano for Guess - Guess (2x)
This one piece is your eye-catcher, so combine that with some neutral pieces that complement your outfit in a classy way.
Caroline Biss (2x) - Mayerline - Guess (4x) - Unisa (2x)
Rule no. 2: Proud of your Donna Italiana body
Italian women are proud of their bodies, whether it's curvious, toned, tall or tiny - they are not afraid to highlight their figures. So live la dolce vita to the fullest, embrace your curves and emphasize your figure with these bodycon pieces.
Elisabetta Franchi (3x) - Guess (2x) - Marciano for Guess - La Redoute Collections (2x)
Rule no. 3: Care about details
Details are the key to sophistication, so it's no surprise that in Italian fashion, they pay a lot of attention to details. Down to the last details, even their lingerie is picked out perfectly. Dreamy, romantic and sexy lingerie is one of the most important assets for every Italian designer and stylist.
Chantelle
Passionata
Rosa Faia
Next to lingerie, Italians pay a lot of attention to high quality accesorizing and detailing. Classy jewelry pieces, handbags or scarfs complete a head-to-toe Italian look.
Diamanti per Tutti (3x) - Lore Van Keer (3x) - Elisabetta Franchi (3x)
Guess (2x) - Elisabetta Franchi (2x) - Unisa (2x)
Rule no. 5: Glamour shoes
If you want to dress lika an Italian woman, you can't be afraid of high heels. The perfect Italian outfits add a glamourous touch for every occasion by wearing high heels all the time. No flats allowed, only at the pool!
Guess (3x) - Caroline Biss - Elisabetta Franchi (3x) - Unisa
Rule no. 6: Family is everything
Central to every Italian is their family. Italian families are known for their loyalty and dedication to family bonds. They stick together trough thick and thin, and wherever they'll go, they'll always be together. That's why it's not only you that has to look good, but your hubby and kids will also representing your look. With these Italian brands, we've got you covered! Chi si volta, e chi si gira, sempre a casa va finire.
Naturino
SUN68
Living by these rules will get you all ready for that Italian holiday, or will help you bring Italy to your own closet. Let's end off with a famous Italian saying we should all live by: una cena senza vino è come un giorno senza sole! (Google that!)
---
About Wanderlust Wardrobe Series
Wanderlust Wardrobe Series celebrates summer by taking us all over the world trough fashion stories. In these series, we'll highlight how to dress like your favourite foreigners - daring like the Italians, minimal like the Danish, classy like the French, ... Dream away with us!