When Netflix is life: dress like your favorite characters
Since we had plenty of time the last few weeks with nowhere to be, Netflix was our go-to. It may even have been the fashion fix we so desperately needed. We've lined up the best looks matching four different shows, so time to renew your closet and act out your favorite series! No more binging, time to take these looks outside!
SWEET MAGNOLIAS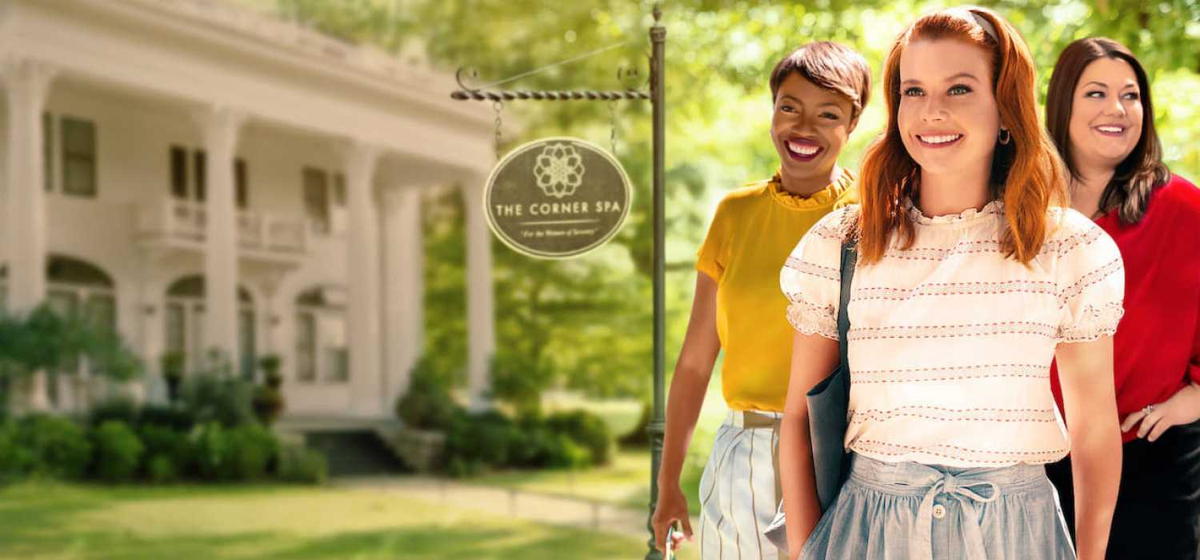 Southern accents and dreamy pastels might be the two things that got us hooked on this romantic feel-good series. In this show three best friends, who call themselves 'the sweet magnolias' conquer life, love and family together. They do so in the most incredible outfits that got us wishing we were living the show in real life. Think soft shades in everyday looks, with the occasional flower and striped pattern.
Caroline Biss, Guess, La Redoute, Unisa, La Redoute, Guess, Elisabetta Franchi, Betty Barclay

DYNASTY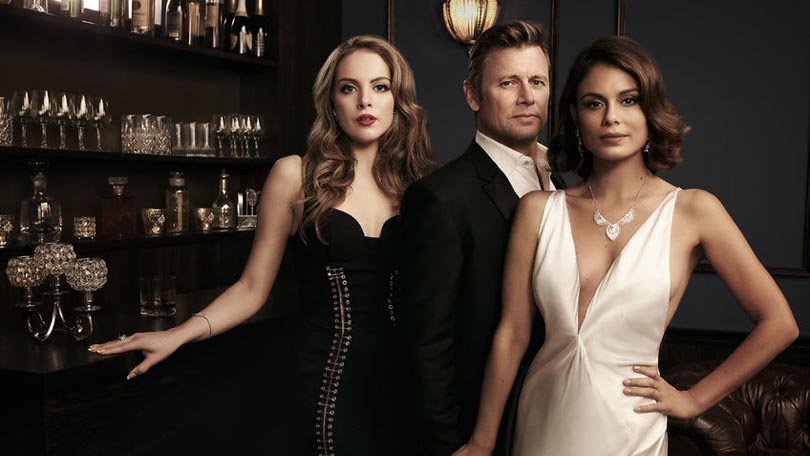 Dynasty was popular in the '80's and was known for quite the impressive warderobe, and the current remake had exactly the same effect. The show about an extremely wealthy family that experiences a lot of turbulence, features the most elegant gowns and bold colours that still spice up the show to this day.

One of the main characters of the show named Fallon has got to be one of the most stylish on-screen characters in history. With stunning ensembles that really stand out – which are sometimes more daring then the actual plotline – she quite literally steals the show.
Unisa, Elisabetta Franchi, Lore Van Keer, Elisabetta Franchi, Guess, Elisabetta Franchi, Marciano for Guess, Elisabetta Franchi

OUTER BANKS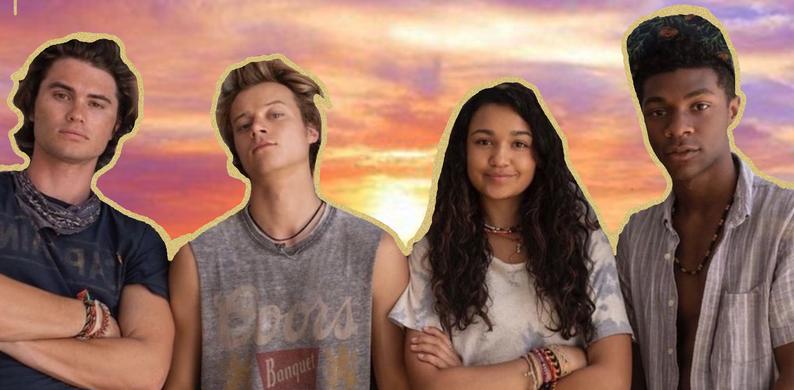 Outer Banks in Northern Carolina is the place where a group of teenagers are living while seeking a treasure that has been missing for years. Due to social class tensions, between the Pogues and the Kooks, family arguments and just the right amount of romance, it makes for a show that you can finish in one night. The laid-back look of the pogues, while living close to shore, features a lot of casual ensembles and beachwear. Comfy but trendy as well. The richer Kooks dress themselves rather classical and luxurious. For this show's style imperfection is key.
O'Neill, Guess, O'Neill, Guess, J Balvin x Guess, Banana Moon, Elisabetta Franchi, J BALVIN for GUESS
Friends
This show, where to even begin. Watching this show ultimately gives us the feeling times haven't changed at all, since the '90's trends still make out a big part of our closets today. Some outfits from the series should have really stayed in the past, while others we highly recommend copying in 2020. The show with six friends who live in Manhattan, New York, is a worldwide hype and fashion definitely has something to do with it. Friends set the early trend of normcore and made it their daily on-screen job to dress as casual as possible while creating the ultimate girl-next-door vibe.
O'Neill, GUESS (x5), Elisabetta Franchi