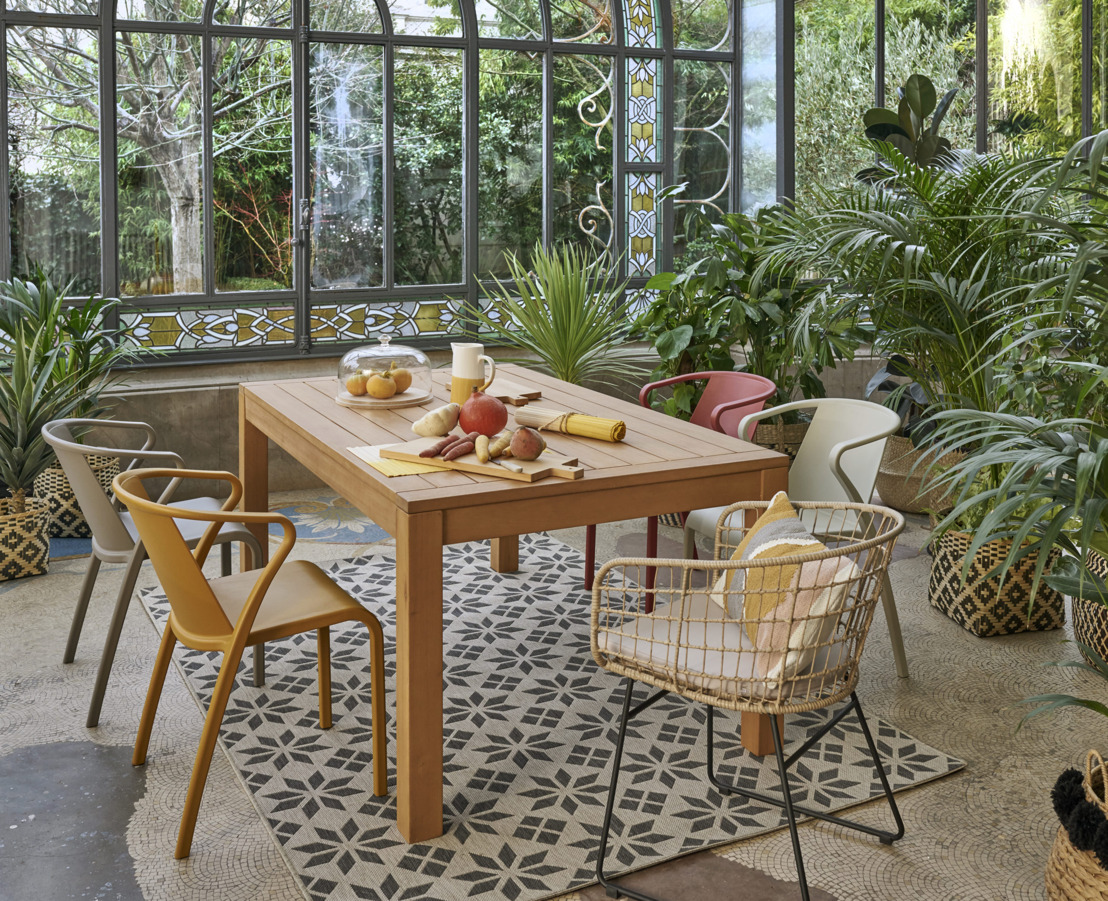 We're stay(cation)ing inside!
A holiday in a sunny place far away or in high, snow-covered mountains won't be happening these Easter holidays. You took some days off work, and now you're stuck at home. Some people call it quarantine, but you might also just think of it as a real staycation! No worries, your Costa Balconyca or Camping Casa can also feel like a real holiday with these tips & tricks.
Drink something exotic
Mango smoothies, strawberry frappes or Margarita cocktails. Sounds exotic already, right? Recreating your favorite summer drink will make you feel like you're worlds away. Just close your eyes and you'll taste those holiday jitters like you're on a sunny beach. Use this Sage Bluicer to blend, juice and bluice.
Sage Appliances
Catch the first rays of sun
The sun is out! This weekend, temperatures will rise up to 20°!  And honestly, what feels more like holidays than just reading a magazine or that book that's been lying on your bedside table for years, in a lazy chair while working on your tan?
AMPM (2x) - La Redoute Interiors (2x) - neubau eyewear (2x)
Go all out
Talking 'bout working on that tan... With just a little perseverance and an optimistic mindset, it might already be the time to try on your bikini or bathing suit! Find a spot in plein soleil and you're good to go.
Rosa Faia (2x) - Anita (2x) - Banana Moon (2x) - O'Neill (2x) - Speedo (2x) - Elisabetta Franchi - GUESS  
Dress for vacation
Dive into your closet! We all have that special section that's only for vacation. Summer dresses of which you might think they are a little too short or a little too much for your daily life, big hats, or statement prints. Get rid of those joggings and dress up!
For her
Elisabetta Franchi (2x) - Betty Barclay (2x) - LolaLiza (2x)  Guess -Marciano For Guess (2x) - Caroline Biss (2x)
For him
O'Neill (2x) - SUN68 (2x) - Guess (3x) - Marciano for Guess
Vacation = vacation
And last but not least, vacation is vacation. Turn off your phone, switch off your e-mail notifications and enjoy some time off. Have fun!
---