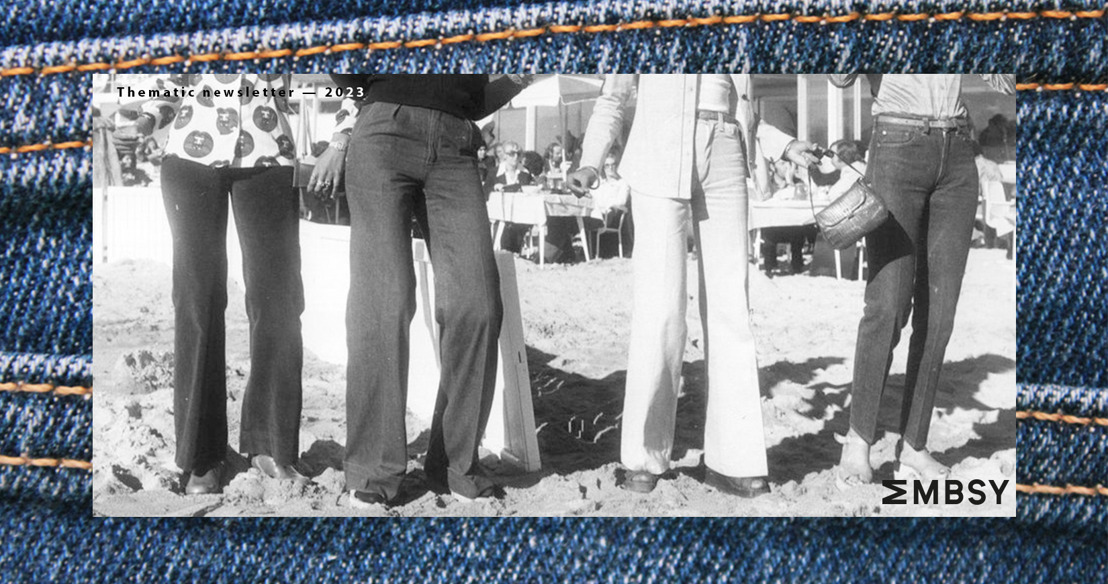 Vintage denim vibes with bellbottoms and bloomers
Opt for a time-traveling style extravaganza, where iconic bellbottom jeans of the '60s and '70s meet chic bloomer denims from the '80s for an unbeatable fall fashion statement.
---
Bellbottom bonanza
Where vintage meets vogue. Time to revitalize your wardrobe with a throwback to the groovy era. Bellbottom or flared jeans, the iconic fashion statement of the '60s and '70s, are making a triumphant comeback this season.
Lee Cooper - BRAX - GUESS - Caroline Biss
Style them with a colorful knit
B.Young at JUTTU - CKS - Mayerline - Nümph at JUTTU
---
Bloomer bangers
Embrace retro-modern style with bloomer jeans. High-waisted and relaxed-fit, these '80s-inspired denims combine vintage comfort with contemporary fashion for a chic statement look.
Four Roses at JUTTU - CKS - LolaLiza - Lee Cooper
Style them with chunky loafers
Floris van Bommel - Unisa - Tamaris - Unisa
---
Find more fashion and lifestyle inspiration and packshots of all MMBSY brands here