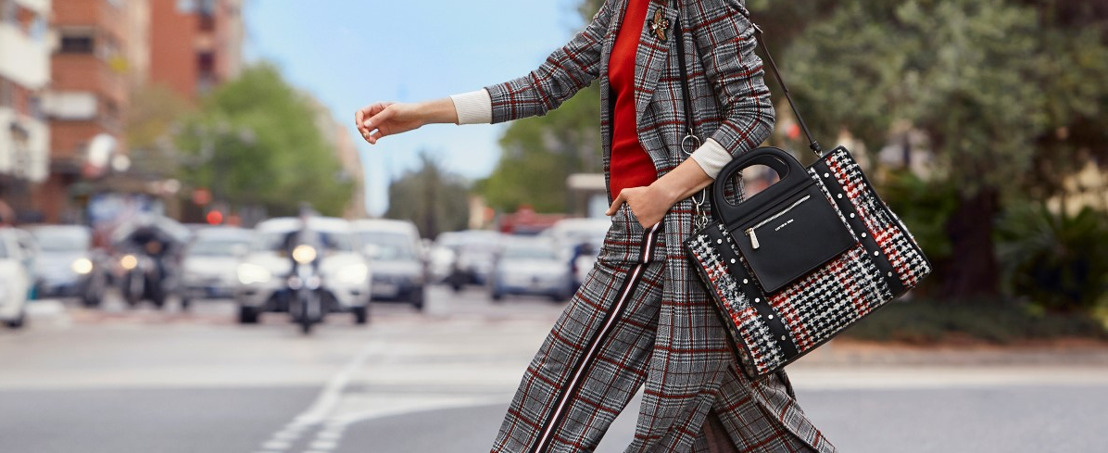 FW19 accessories trend report
From statement hats to snugly accessories that look like they've been made out of your favorite sleeping bag, fall accessories are nothing short of wild. Below, check out the biggest accessories trends that will be all over the sidewalks in no time.
Cozy up
Hygge is alive and well : you'll be able to snuggle up to your accessoires. Fluffy, and snuggly, these pieces will make the next polar vortex much more bearable.
Unisa, Marciano for Guess, Guess Luxe, Buffalo
Check your head
From berets to baker boy caps, headgear silhouettes are back into the scene. By the end of the ninetees, almost everyone had a bucket hat or baker boy cap, from Charlotte York in Sex and the City to Britney Spears. Now the fashion scene has finally started to embrace the trend again.
Mayerline, Guess Luxe, Mayerline, Guess Luxe
Animal prints
Whoever would not be ready to wear animal prints, could definitely consider dipping their toes in with understated accessories. Interject the trend into the wardrobe with timeless elements that will keep your look fun and interesting. The great thing about animal print accessories is that they can work for every occasion, and you can style them differently from day to evening.
Caroline Biss, Guess Luxe, BRAX, FLoris Van Bommel
Line dance
This season,  we want our earrings to be long. Made of shimmery strings or drops of metal, they are timelessly gorgeous, and are able to work with both daytime looks and evening wear. Symmetry os not necessary or recommended. Wearing only one earring is one of the ways to eschew symmetry in the FW19 jewelry trends.
Lore Van Keer
Hand held structures
Structured handheld bags continue to go strong. From geometric shapes to hoop handles, some of the most standout bags are too special to simply sling over your shoulder.
Caroline Biss, Guess Handbags, Unisa, Unisa
Wild Wild West
Cowgirls are having a bit of a renaissance right now. The fashion industry has deputised the western look, with yeehaw western boots, fringing and suede saddle bags. Be smart here, and play it subtle : adding one western piece to your look is enough of a nod and ensures you'll steer clear of looking like you got lost on your way to the saloon.
Caroline Biss, Unisa, Mayerline, Unisa
Looking for more lustworthy accessories? You can find all packshots here.