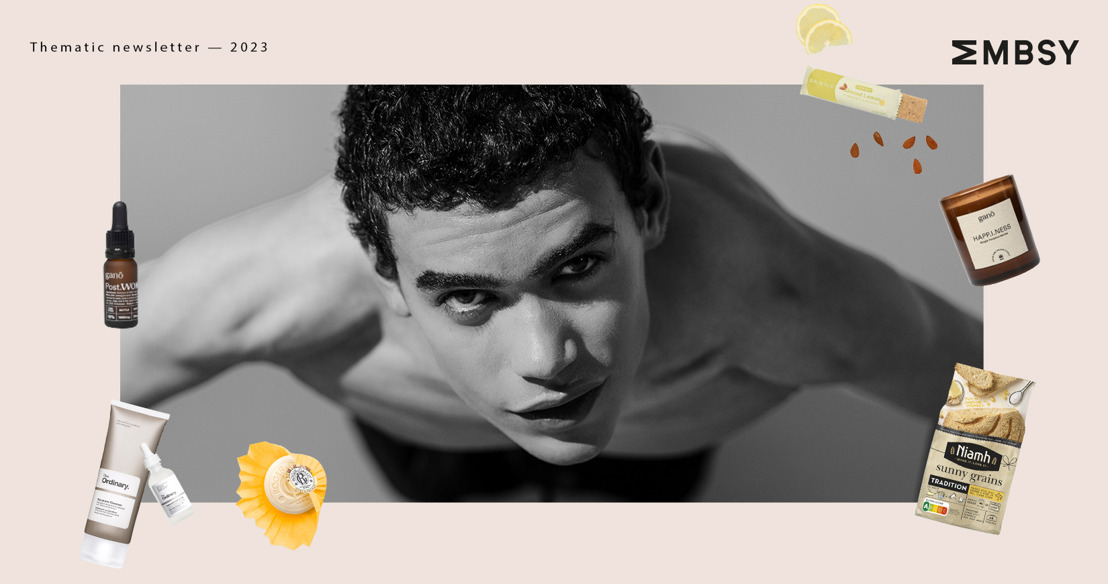 The perfect morning routine
A routine for every style of waking up
Easy morning
For an easy morning, we recommend starting your day with a delicious cup of coffee or tea, made with a Sage appliance that perfectly matches your style. Drowse off in your bathroom filled with the classic scents of Roger&Gallet and unwind in the tub. After a relaxing moment to yourself, finish with a natural, soft and effective skincare routine with products from Lierac. Grab a healthy OKONO bar before you go and you're all set!
Sage Appliances, Roger&Gallet, Lierac, OKONO
Wake up your skin with this easy, daily three step regime: prep, treat & sceal. Top off your routine with a foaming cleanser.
4x The Ordinary
Active morning
For those who like more active mornings to get their endorphins going, we also have a routine set up for you! Start with a big glass of water and slip into a comfy Anita set to do some morning stretches. Bake a loaf of bread with Niamh that will leave your house smelling delicious and it'll give you all the fibers you need. Dirty kitchen? No problem, YOKUU will leave everything spotless! Clean house = clean mind.
2x Anita, Niamh, YOKUU, Ganō Care
Stress-free morning
A stress-free morning is easily achieved by taking care of your body and your mind. With your daily dose of Ganō CBD oil and a candle that can put you in a zen state, your mood is instantly lifted. Wash your hair and give yourself a scalp massage using Pytho products to start your day feeling all-round fresh, both mentally and physically, you deserve it! Time left for a quick snack? Grab a bag of Himalayan Pink Salt Water Lily Pops from Zenko.
2x Ganō Care, 2x Phyto, Zenko