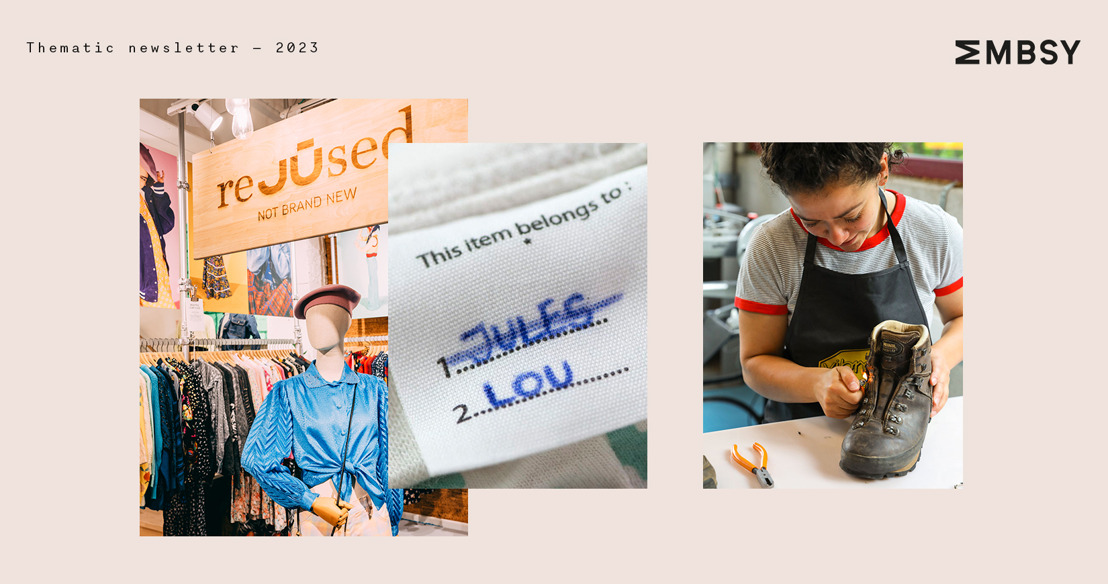 Sustainovation: Sustainability Initiatives from (Belgian) Brands
Brands on a mission
In an era where environmental concerns, the need for sustainable practices and ecological urgency, have taken center stage, brands are stepping up and taking their responsibility to contribute their part and make a meaningful impact on the planet. As Duurzame Dinsdag, World Cleanup Day, Dag van de Duurzaamheid and other noteworthy sustainability milestones are approaching, it's the perfect time to shed light on some remarkable sustainability initiatives undertaken. From secondhand clothing to a shoe repair service, discover some sustainability efforts of some pioneering (Belgian) brands, highlighting their initiatives to create positive change. ​
A.S.Adventure
A.S.Adventure, the Belgian outdoor specialist, values ESG (Environmental, Social, and Governance) deeply, as CSR (Corporate Social Responsibility) is one of its absolute focus points. A.S.Adventure undertakes numerous initiatives by caring for product, people and planet.
Circular services
A.S.Adventure's summer and winter rental offer allows you to rent top quality equipment for a carefree adventure: camping, cycling, water sports or skiing and snowboarding in the winter. Like this, you not only contribute to the circular economy, but you also don't have to buy the equipment right away in the case of one-time use. By the way, did you already know that you can use your eco vouchers for this?
For those hikers who get a lot of miles in their legs on vacation or just at home, A.S.Adventure launched the Care & Repair service last year: an in-house hiking shoe repair service, a laundry service and shoe maintenance. This way they ensure that hiking gear stays in top condition, lasts longer and at the same time invest in the bottleneck profession of shoemaker. For the laundry service and shoe maintenance, A.S. Adventure also uses social employment through employees of the Antwerp tailor-made company Kunnig, which guides people with a distance to the regular labor market into sustainable employment. By extending the life of clothing and equipment, we prevent items from ending up in landfills (far too early).
Supporting people & planet
A.S.Adventure aims to protect nature and preserve biodiversity through profound partnerships with Nature Pure, Natagora, River Cleanup, Go Forest and Cool Earth.
In stores, you'll find products that carry the Our Planet label, which meet at least three ecological criteria within one of the following 4 areas: better use of materials, attention to circularity, action for the climate, protection of land, water & biodiversity. Like this, A.S.Adventure not only aims to motivate their customers with products that have the lowest possible ecological footprint, but also to encourage transparency about the ecological impact of the products, allowing customers to make an informed choice.
A.S.Adventure also aims to help local communities. Every product sold from the Ayacucho collection, the A.S.Adventure house brand, has raised new funds for vulnerable families. On the one hand in India, Kenya and Peru through their partner Solid, and on the other hand in Belgium through their local partner TADA.
Lead by example
A.S.Adventure also takes responsibility in the area of waste. Not only by creating less waste, but also by reintegrating it wherever possible, for example through the Recycle Boxes in the store or the old tents that are transformed into fitting curtains and toiletry bags.
A.S.Adventure's goal is to be completely climate neutral as a company by 2050.
Find the A.S.Adventure press room here.
Interview requests: Lieselot Moerkerke ([email protected])
JBC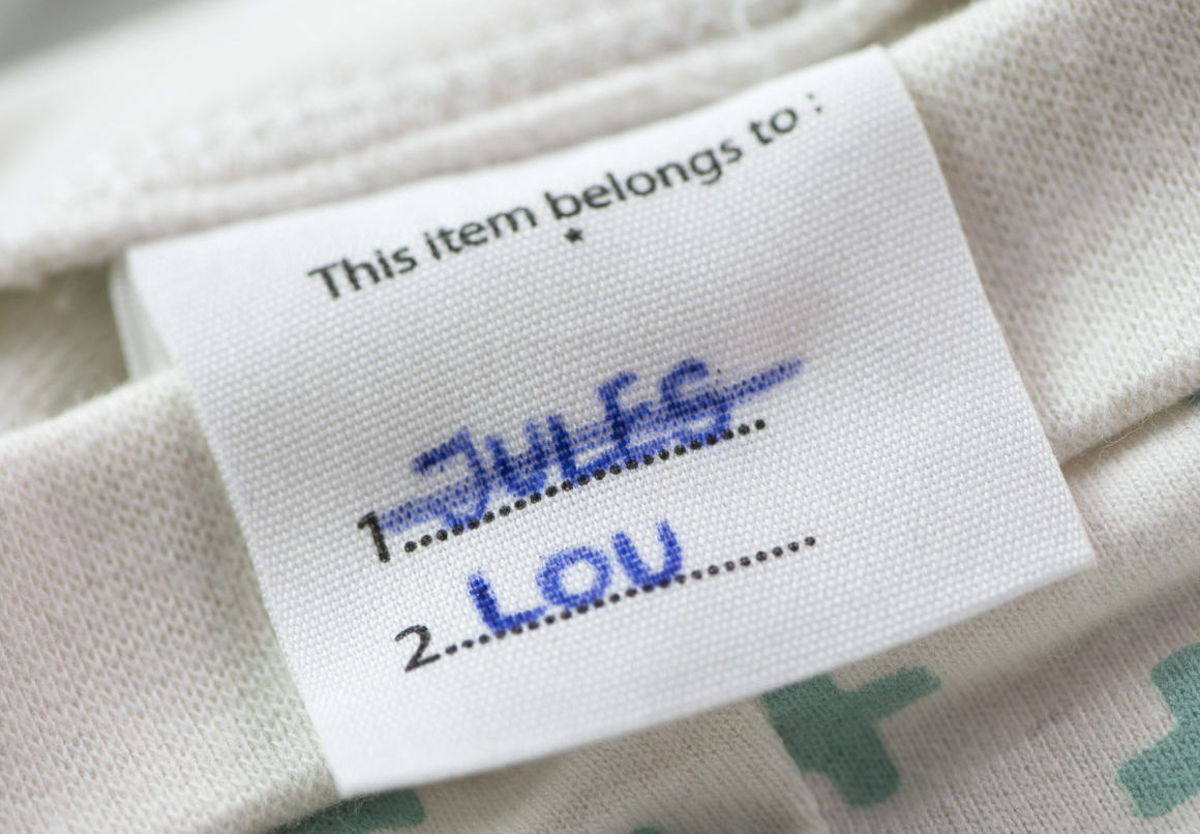 For years, JBC has been committed to a more sustainable fashion industry. The Belgian retailer has been facilitating and encouraging passing on worn clothing for years, including through the use of double name labels and the organization of pop-up swap events. In April, Belgian fashion retailer JBC introduced Op-Nieuw, a permanent second-hand corner in twelve stores for preloved pieces. To kick off the new school year, JBC is expanding this to all 115 stores in Belgium. Customers can bring in worn baby and children's clothing from JBC at "Bring Back Secondhand Clothing" moments. After a quality check, you get a fixed, market-based price in the form of JBC points in exchange for the pieces you bring in. These can be used as a discount when purchasing items from the Op-Nieuw corner or the new collection.
Read the full press release here.
Interview requests: Lauren Vanderstukken ([email protected])
Juttu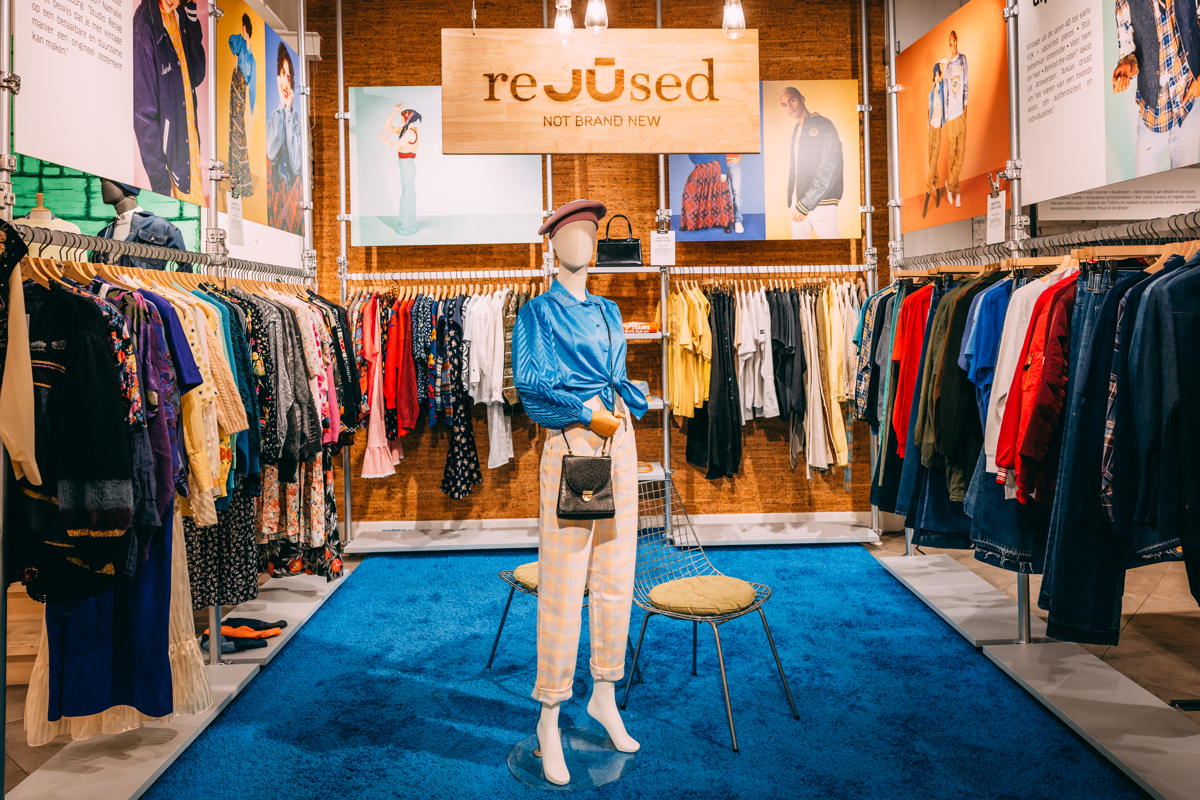 Juttu, the Belgian multibrand concept store, introduced ReJUsed last year, a brand new vintage corner with second-hand clothing and accessories, exclusively in its Antwerp, Brussels, Ghent and Leuven branches. With the opening of the vintage corners, Juttu focuses on the conscious rediscovery of clothing and shows its love for local and sustainability. With its vintage corner ReJUsed in its Antwerp, Brussels, Ghent and Leuven branches, Juttu is making vintage and sustainable shopping easy and fun.
Read the full press release here.
Interview requests: Carolien Swinnen ([email protected])
Lee Cooper
Lee Cooper has been loving denim for 115 years, and equally loving our planet. Sustainable denim is not a buzzword for the Belgian brand, but an absolute must. Lee Cooper launched the Circular Denim this year: an eco-friendly and stylish pair of jeans, whose raw materials can be reused again and again. Circular Denim is made of 99% natural fibres and received a sustainable washing with a low EMI score, which ensures it has a low impact on the environment. The jeans no longer have a leather patch, but a lasered logo and easily removable metal buttons. The inner pockets are made of organic cotton and were printed with Zero Discharge of Hazardous Chemicals (ZDHC) - certified ink made from chemicals that are not harmful to the environment. The metal rivets were also replaced with decorative stitching, making the jeans easily and quasi-completely recyclable after their life cycle.
Read the full press release here.
Interview requests: Mallika D'Huys ([email protected])
River Cleanup
River Cleanup was founded in 2017 by Thomas De Groote after a 10-minute cleanup and has grown into an international organization with 200,000 volunteers active in 90 countries. The Belgian nonprofit aims to stop plastic waste before it reaches our oceans by cleaning up rivers, changing behavior and transforming organizations.
Recently they launched a world first for Belgium, along with VITO: Waste Watchers. The Waste Watchers project engages citizens to use drones to take photographs of the banks of the river Scheldt. Artificial Intelligence then detects where most of the litter is located. This is the first time the wider public is involved by using their drones to identify litter.
This World Cleanup Day, which takes place on Saturday 16 September for the fifth year running, River Cleanup joins in, setting up 50 actions in 17 countries. In Belgium, the organization is organizing cleanup events in three cities: in Antwerp, Ghent - where up to 20 boats will take part in the waterway cleanup effort - and Liège. Those wishing to organize a local cleanup event are encouraged to do so.
Find the River Cleanup press room here.
Interview requests: Eline Vervloet ([email protected])