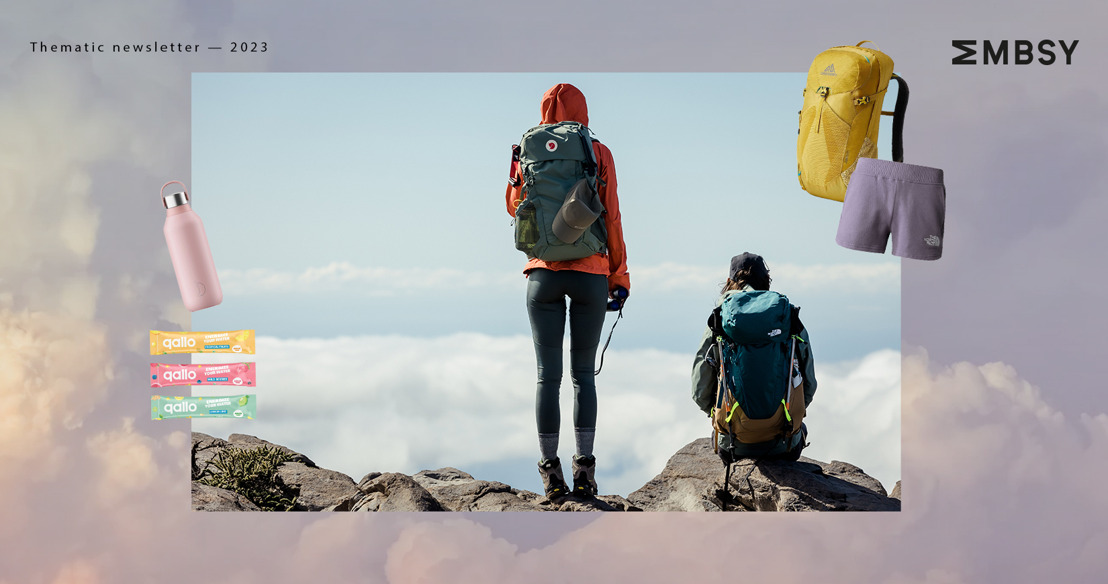 Summertime walks
5 breathtaking trails worth kicking on those hiking boots for
Temperatures are rising and the sky is getting bluer… It's the perfect moment to embrace the outdoors and immerse ourselves in nature. Did you know that 73% of people look forward to trips that push them to their limits?* Consider this as your sign to unleash your inner spirit of adventure and dust off those hiking boots. Get inspired by these beautiful hiking routes around the world.
Camønoen, the friendliest walk in Denmark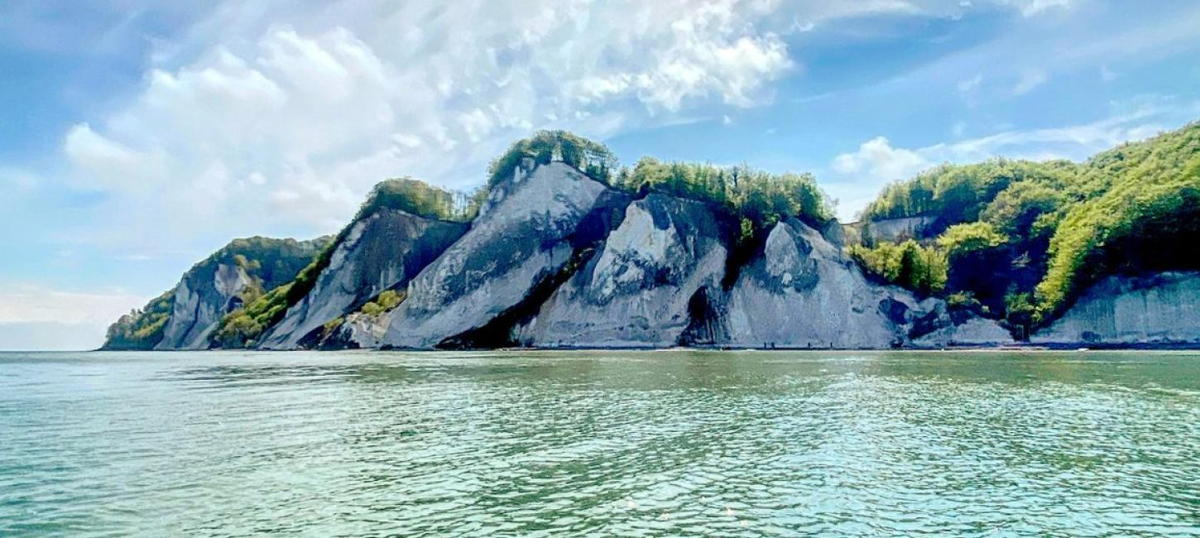 Location: Denmark
​Level: 1/10
The Camøno hiking trail, known as the 'friendliest walk', stretches over 175 km across Møn, Bogø, and Nyord. It takes hikers through stunning landscapes, including breathtaking coastlines, charming villages, and various landmarks.
The reason why this walk was crowned 'the friendliest', is because the Camøno hiking trail is popular among hikers of all levels. The walk offers a varied route, making it ideal for families, groups of friends, and experienced hikers looking for a challenge. The trail's popularity is not surprising given its beautiful surroundings and the numerous attractions and accommodations available along the way.
Essentials for your trip
Monbento at A.S.Adventure - 2x B.Young at Juttu - Gregory at A.S.Adventure - Veritas - Klean Kanteen at A.S.Adventure
---
El Camino de Santiago, for beginners and diehards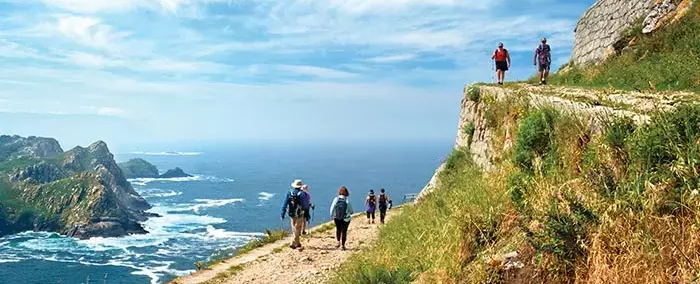 Location: Spain
​Level: 5/10
As you travel through various Spanish regions, through fragrant eucalyptus forests and across the Pyrenees, you will enter sacred ground - UNESCO World Heritage sites that have long been the path of countless pilgrims. The final destination of this pilgrimage is the great cathedral of Santiago de Compostela in picturesque Galicia. Whether you are a dedicated pilgrim or a nature-loving hiker, you will be delighted with the many excellent dining and lodging options along each route. The real diehards walk to Compostella in one sitting, but most divide the route into bite-sized portions and cover a bit of the route each year.
Essentials for your trip
Veritas - 2x Anita Active - Lierac - Emporio Armani at Pearle - Adidas at A.S.Adventure - Chilly's at A.S.Adventure - Qallo
---
Annapurna Circuit Trek, experience is key

Location: Nepal
​Level: 6/10
As you embark on a trek through the breathtaking landscapes of the Himalayas, you will be amazed by the majestic sight of the snow-capped Annapurna massif looming in the distance. Along the way, you will pass scenic mountain villages, vast glaciers and awe-inspiring badlands. The misty valleys, towering peaks and remote monasteries will leave a lasting impression on you, forever etched in your memory. Above all, the warm and hospitable nature of the Nepalese people will capture your heart and make your trip an unforgettable experience.
Essentials for your trip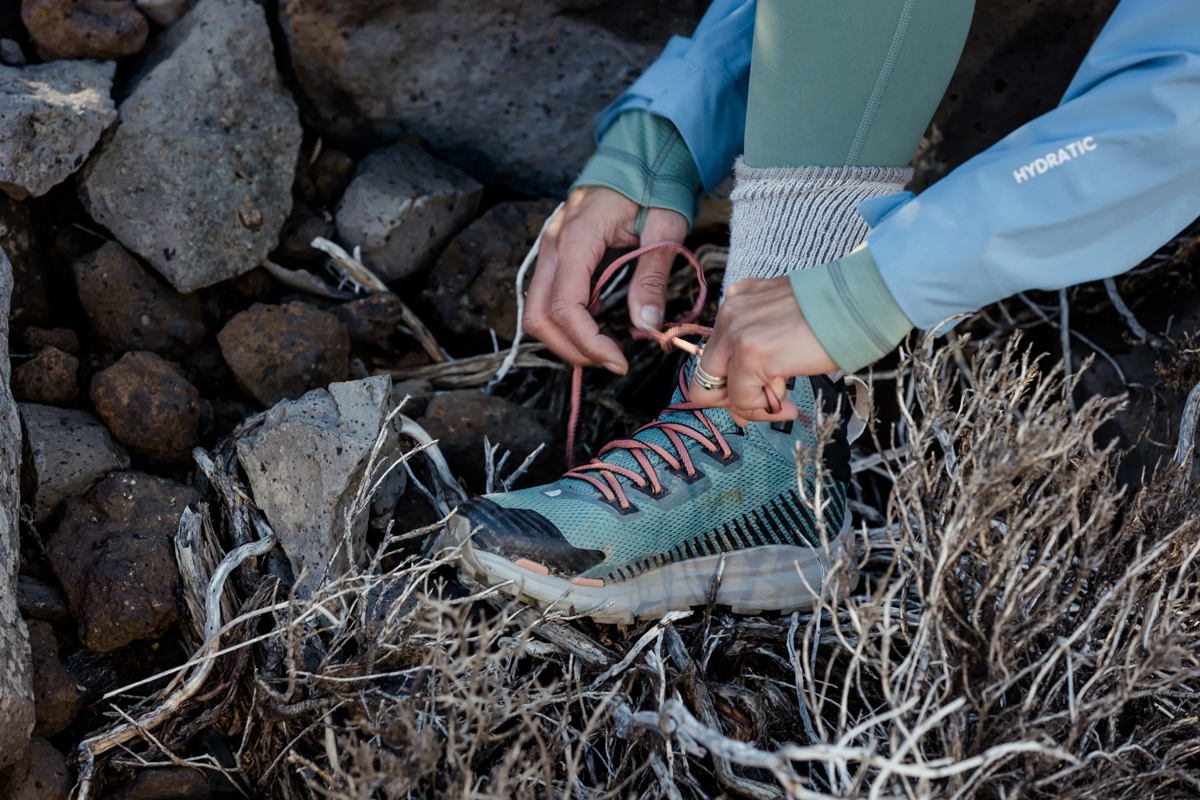 Campaign image: A.S.Adventure
​Vaude at A.S.Adventure - Fjällräven at A.S.Adventure - Gramici at A.S.Adventure - Passenger Clothing at A.S.Adventure - Faguo at Juttu - The North Face at A.S.Adventure
---
West Coast Trail, for adventurous souls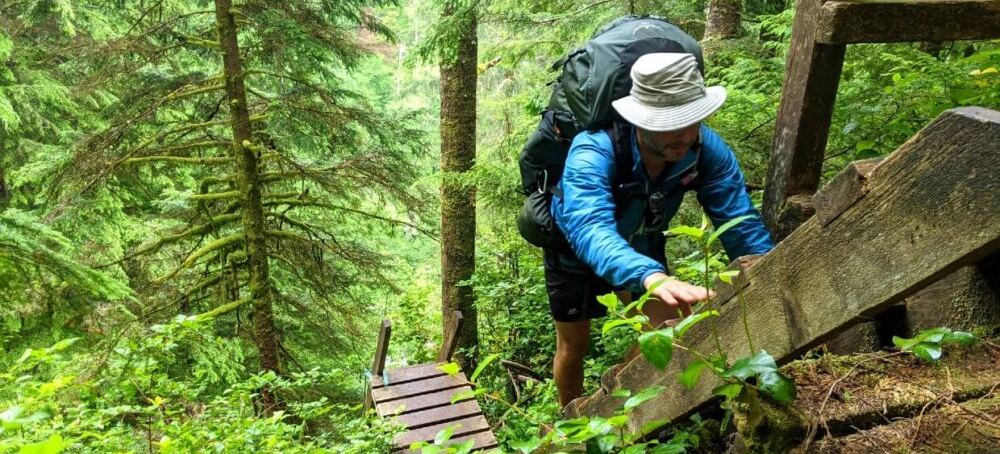 Location: Canada
​Level: 6/10
As you tour the west coast of Vancouver Island, you will be immersed in the lush beauty of the temperate rainforest. Along the way, you may even be lucky enough to encounter local wildlife, such as seals or majestic whales. The route itself may be rugged and challenging, but the rewards are well worth it - you'll be treated to beachfront campsites where you can rest and recharge, greenery as far as the eye can see, and the soothing sounds of waterfalls in pristine natural surroundings. This trip is a true feast for the senses, offering an unforgettable blend of adventure, tranquility and natural beauty.
Essentials for your trip
Patagonia at A.S.Adventure - ​ Jack Wolfskin at A.S.Adventure - Care Plus at A.S.Adventure - Niamh - Veritas - Meindl at A.S.Adventure
---
Kalalau Trail, not for sissies
Location: Hawaï
​Level: 8/10
The north coast of the tropical island of Kauai offers stunning views of the vast Pacific Ocean and pristine white sand beaches, set against a backdrop of lush green valleys and cascading waterfalls. As you follow the trail, you may even encounter some of the island's unique wildlife, such as wild goats and rare plant species, adding to the already idyllic setting. Just before you reach your final destination of Kalalau, nature treats you to the majestic sight of a waterfall, a moment of calm before you begin the final climb. It is no wonder that this corner of the world feels like a true earthly paradise, with unforgettable sights and experiences at every turn.
Essentials for your trip
2x GUESS - Ganō Care - The North Face at A.S.Adventure - Komono at Juttu - Cotopaxi at A.S.Adventure - Faguo at Juttu - Woodbird at Juttu
*According to a survey by Booking.com of more than 24,000 travelers.
---