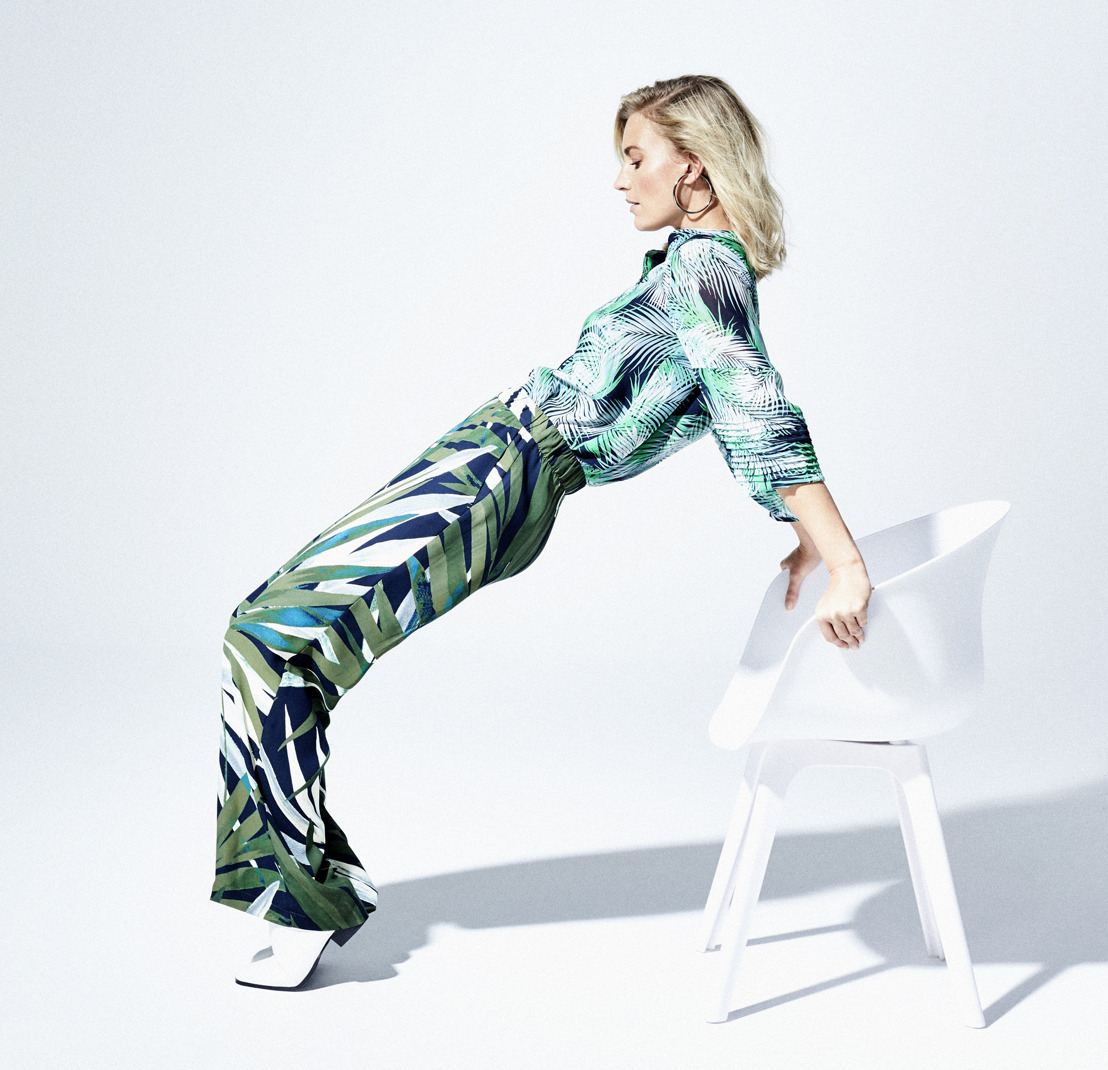 Proud to be Belgian: SS20 collections
Show your Belgian pride this summer
"Omnium gallorum fortissimi Belgae sunt." - De Bello Gallico, Julius Caesar
"Of all Gauls, the Belgians are the bravest".
And if our good friend Caesar said it, it must be true...
So it's no wonder that our Belgian pride shines through in everything we do!
We're proud of our small but fierce country and all it has to offer.
Since Belgian fashion is often internationally renowed for its style and grace, Belgian Fashion is something many Belgians are justifiably very proud of.
To help you show off your Belgian pride this summer, we've selected some key items of our Belgian Brands. They will surely make you look spectacular and fierce this summer!

---
Caroline Biss
Caroline Biss has been elected official clothing partner of "Team Belgium". The Belgian brand will dress the female athletes for all off court activities in Japan in 2020. The collection will be shown for the first time at the official fashion show on 17 March 2020 in which the athletes will participate. Stay tuned!
You can find all Caroline Biss images here.
Miracles
Since its launch in 2015, Miracles by Annelien Coorevits has become a well-known name in the Belgian fashion landscape. Now Miracles gets another boost, thanks to their new partnership with the well-known Belgian agency Fashion Club 70. At the end of 2020 they will also launch the first Miracles shoe collection on the market.
You can find all Miracles images here.
LolaLiza
LolaLiza was founded in 2001 by three entrepreneurs who cherished the same wish: to design fashionable and affordable fashion for all women. At LolaLiza, they believe that outer appearance reflects the inner soul, which is why it is their aim to dress confident women confidently. Each woman is beautiful, and deserves to feel alike.
What makes us stand out? Their ultimate favorite: the dress! Mini, midi or maxi, there is not a single piece of clothing that says femininity like the dress does. Want to find an amazing dress? LolaLiza is the place to be!
You can find all LolaLiza images here.
Mayerline
"Being positive is a conscious choice," says Mayerline's Mimi Lamote. And with that attitude, a positive wardrobe will surely follow! The wardrobe of the Mayerline woman transcends the seasons and lets her be who she wants to be. That way she can show her personality to the fullest and trust that the future will be amazing. Dare to feel perfect!
You can find all Mayerline images here.
Améline by Mayerline

You can find all Améline by Mayerline images here.
L'Histoire de Louise by e5
L'Histoire de Louise by e5 is an elegant Belgian fashion line for style-conscious women who live life to the fullest.  It is the most trendy house brand of e5, designed for women who dare to stand out no matter their age or body type.
You can find all L'Histoire de Louise by e5 images here.
Lore Van Keer
Lore Van Keer is a young Belgian jewellery label focusing on a minimalist design, ethical choices, handmade design and creative expression. They craft their jewellery for those who love clean lines, luxury and beauty. All of their jewellery is forged by the designer. A team of highly skilled goldsmiths take their time to manufacture and perfect every piece in our atelier in Belgium.
SITU, a collection inspired by the way we shape the world around us, is the newest addition to Lore Van Keer. The designs are all characterised by a spatial, architectural approach counterbalanced by the untethered flow of nature.
You can find all Lore Van Keer images here.
Diamanti Per Tutti
"It's not about how our diamonds and precious gemstones sparkle, it's about how they make you shine from the inside out. Every day and any occasion can be special. If you want it to be."
Diamanti Per Tutti is a contemporary jewellery brand with its roots in Antwerp. They make  timeless diamonds fashionable, fun and accessible. Our jewels are created for women who want to balance purity and playfulness. Inspired by everlasting lines and shapes, a Diamanti Per Tutti jewel is your everyday companion, never dominating, always making you feel confident, special and pretty.
You can find the Diamanti Per Tutti website here.
---
Eline Vervloet PR Manager, MMBSY