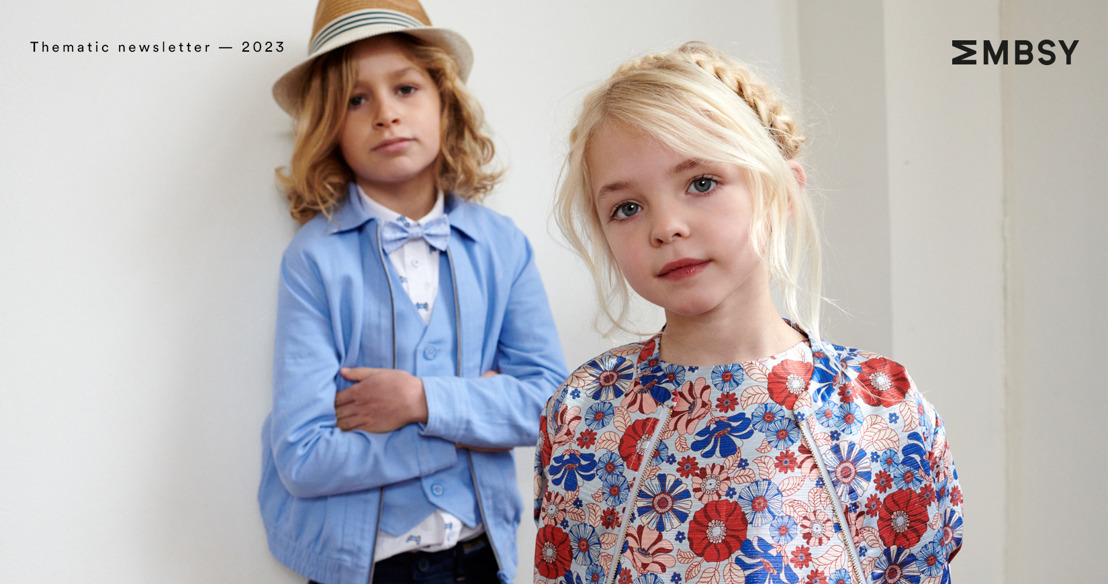 Party season for the little ones
Outfits for a spring celebration or communion
As the dark days of winter pass, we classically celebrate a milestone for children and young teens, with a spring celebration or a traditional communion. For the little ones, this is the time to get all dressed up and put on their finest attire. Still looking for an outfit that will make all hearts melt? Take a look among the cute outfits below.
---
For girls
JBC (3x) - Veritas
JBC - Veritas (2x)
For boys
SUN68
JBC
Say yes to the JBC-dress
Belgian family business JBC wants to make the shopping experience for this big day extra special for children. On Wednesday, January 18 and Saturday, January 21, little ones can go for a unique, personal shopping session. JBC organizes a personal styling in all JBC-stores, where children will be assisted by styling experts to choose an outfit that will make them shine. For more information, get in touch with [email protected].
Cleaning afterparty with YOKUU
Getting your kiddo's outfits clean after such a festive day is as big an art as finding the right outfit. But with the natural laundry strips from Belgian cleaning pioneer YOKUU, those outfits will be as good as new in no time. The strips are full of good bacteria to give their clothes an ultra-deep cleaning. Your child gets to play as much as they want on their big day and you don't have to worry about the stains, it's a win win!
---
Find more fashion inspo in our digital pressroom