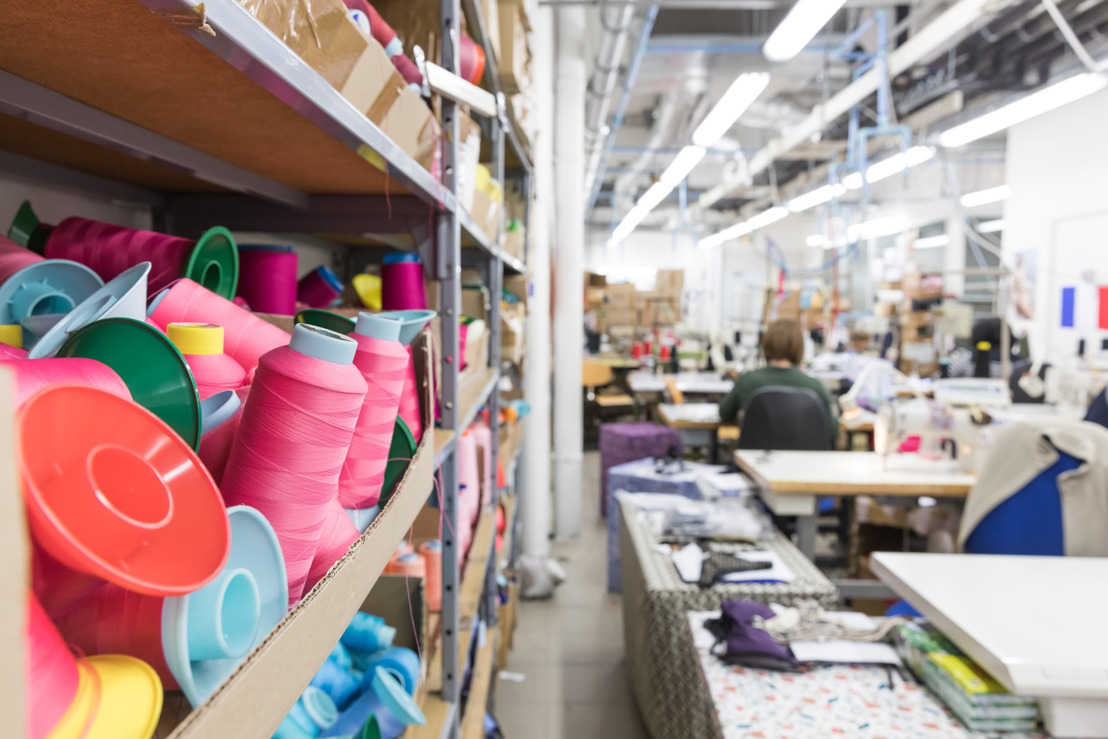 Our brands show their support
Reading the newspaper or watching the news on TV is not very mood-boosting these days. During these especially hard quarantine times, we all feel like we can use some good news. Some of our brands have turned this Corona crisis into an opportunity to show their support to those in need. They want to share a message of courage, warmth and positive vibes.
Salino supports the event industry
Salino, as a part of the event industry, is feeling this crisis very badly. Events and parties are canceled and they cannot accept requests for parties on their platform any longer. Salino feels for their partners in the industry and wants to show their support, because they know what it's like. They started two Facebook communities, where party-people and hosts can ask questions, but also share their support, inspiration and tips with eachother.
Join the Facebook group for inspiring content here and the Facebook group for informative content here.
Next to this, they've started prepping their platform for post-Corona times. Salino launched a new tool: last-minutes. Because of the many parties that will be postponed, we'll have an overflow of events later this year. People who will be in need of a supplier, will probably have a hard time finding one. With this new tool, suppliers will be able to highlight their avalaible dates and last-minute promotions. Salino hopes this tool will make sure all hosts will find the suppliers they need and will turn every party into a success!
LolaLiza empowers women
LolaLiza is known for supporting female empowerment. That's why they initiated a Facebookgroup 'Women of LolaLiza' some time ago to create a real community. But now, in times of crisis, they are using this medium to help women. Running a household, working from home and above all, keeping our sanity. Women can now use this platform to share tips & tricks with eachother and show support to one another.
Join the Facebook group Women of LolaLiza here.
LolaLiza Time To Bloom
Banana Moon opens up their production unit
Banana Moon decided to take a break from fabricating bikinis and bathing suits, like they usually do. Instead, they mobilised their employees to manufacture masks in their production unit in Monaco. This way, the want to turn their support to the community into action. Banana Moon is particularly grateful and proud of their employees who are involved in this operation in the current context.
Banana Moon employees sowing mouth masks in the Monaca production unit
Banana Moon SS20 collection
Reebok helps you stay fit
Reebok, American sportswear & footwear branded, wants to help people stay fit during this quarantine. We can't go the gym anymore, trainings have been cancelled and so on. It's not easy to stay active these days. Reebok wants to stimulate their community by offering them a work-out. Customers just have to tweet them what home equipment they have and they receive a fully customized routine.
And there's more! In collaboration with adidas, they are offering three months of free membership to Premium Runtastic. Sign up here: http://reebk.co/90DayRuntastic
Reebok
Unisa donates handmade sanitary masks
The Spanish footwear brand Unisa decided to join the fight against Coronavirus as well. Their factory located in the South of Spain stopped its production of shoes, to manufacture sanitary masks instead. For two weeks now, Unisa employees have been manufacturing around 1200 units a day. These masks have all been donated to different associations and hospitals. In addition, they deliver their ready-to-be-sawn masks and other materials to other companies every day, associations and towns in the area that have also offered their help.
Unisa SS20 Collection
SUN68 donates 68.000 euro to the Italian authorities
For SUN68, being an Italian brand, times are especially hard right now with the ongoing pandemic. SUN68 chose 68 as their lucky number and has brought them good fortune ever since. That's why the brand decided to donated 68.000 euros to authorities handling this state of emergency, hoping that it brings good fortune to Italy now too.
Even in these times, SUN68 still remains optimistic for the future. That's why their uplifting and colourful shoe collection is more relevant than ever.
Sun68 Women
Sun68 Men