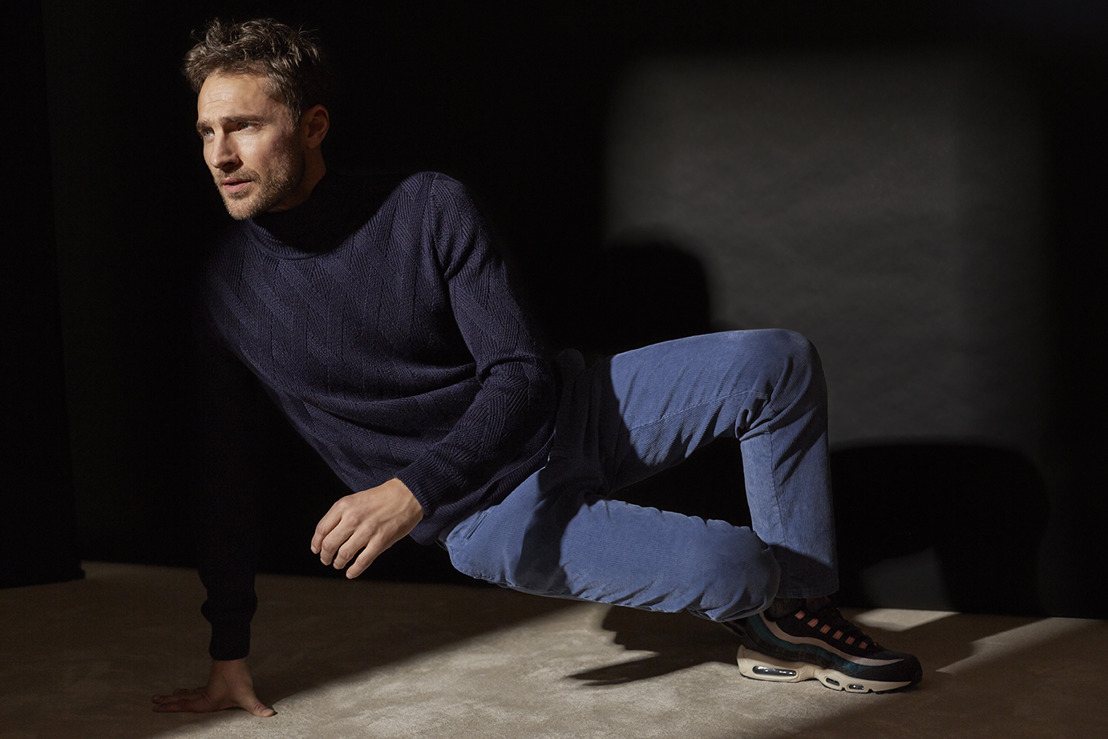 Love the guy, dislike his style? 5 ways to make your man dress better
03.10 | International Boyfriend Day
It's almost a universal given that when a poorly dressed guy gets into a relationship, he starts dressing better. The baggy shirt, cargo pants, and worn down sneakers are replaced with fitted jeans and a crispy white shirt. It's no mystery as to who the architect is behind this style make-over. Because as we know, behind most well dressed men, there's a fashion savy woman.
1. Start with a gift
Men do it all the time. When - on Valentine's Day or say, your anniversary - you open a pretty pink box and there's a black lace set of lingerie inside, it's not just for you. So when he opens a spontaneous gift to find a GUESS lambskin motorcycle jacket or lustworthy full leather jacket by Timberland, it's also not entirely a gesture of pure selflesness. But hey, if he can pull it off, he might find he truly loves the gift.
Timberland | Guess
2. Don't force him to go shopping
Chances are, your man does not want to shop for new clothes. Don't force it. Why spoil a trip to the mall by dragging along a grumpy man who's only going to hate everything you pick out. If you do enjoy shopping, go by yourself and bring home some options for him to try on. That's why stores have return policies. Start small, with the right accessories for example. Like an eyecatching (pun intended) pair of sunglasses or an on trend scarf to lift his look.
Guess | neubau | Brax
3. Compliment him
When it comes to style, confidence can make all the difference. That said, we often have the habit of commenting on the outfits we don't like. Imagine him saying your underwear is not up to par, rather than passing a store and mentioning that the lingerie in the window would look extremely sexy on you. Which would you rather hear? Obviously the latter one, and he's no different. Compliment him on his arms and let he know how  amazing they'd look in a slim fit shirt or sweater. And it'd be a shame to hide his great butt in those baggy joggers, whilst they look extra good in a stylish pair of Marciano trousers. A compliment goes a long way, and might make him actually love his new style.
Clothes that emphasize his physique - Brax | Marciano for GUESS | SUN68
4. Match his personality, not yours
To make sure you end up with a stylish man who is wearing the clothes rather than a man who is letting the clothes wear him, try to match your fashion know-how with his specific personality. Does he always dress very comfy? Rather than put him in a slimfit suit, combine his love for jeans and go double denim with quality trousers and a shirt, a pair of - oh so chic - boots and finish with a 100% recycled raincoat that shows off his eco conciousness.
Floris Van Bommel | Lee Cooper | Timberland
5. All about the fit
Throw a perfectly fitted T-shirt and jeans on a man and he'll always look far better than someone in a poorly tailored suit. The problem is that a lot of men associate 'style' with what they are wearing rather than focus on how it looks on them. So, when it comes to improving the style of your boyfriend, find well tailored items and then keep drilling this mantra into his head: it's all about the fit! So if he wants to go for a crispy white shirt and blazer, he should choose quality over quantity. And you can take that quite literally: excessive fabric is the death of style, unless it's meant to be oversized.
Marciano for GUESS| Brax | GUESS
Looking for more items to choose from? Find all men apparel here.