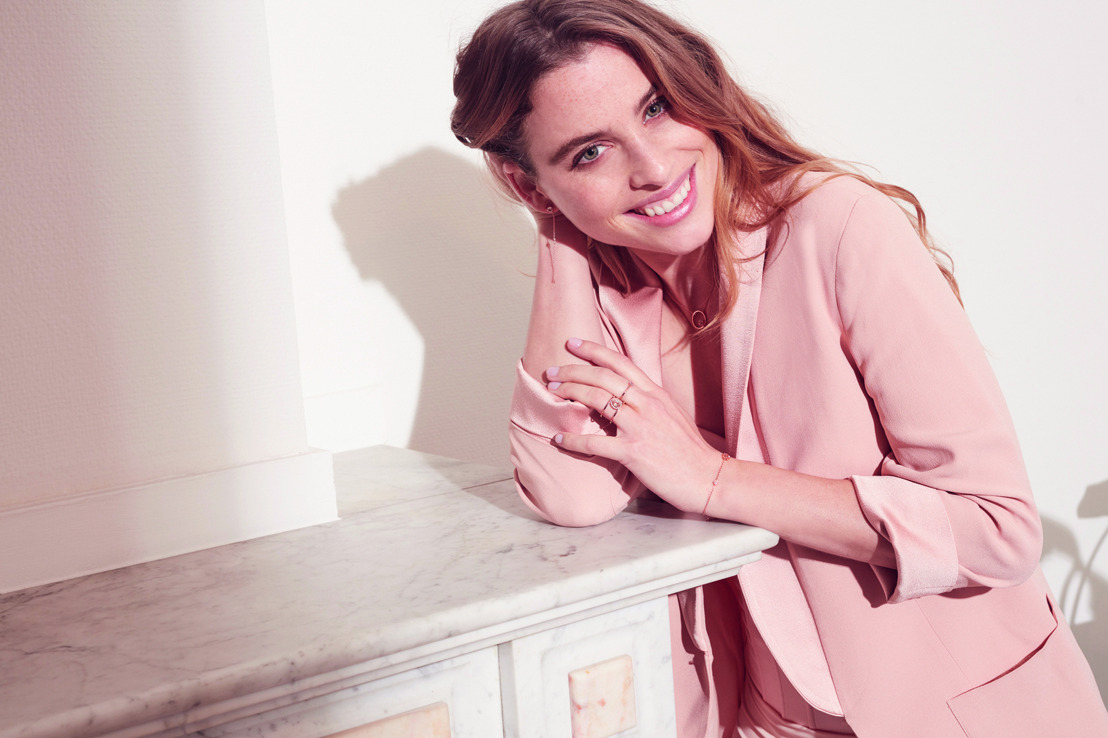 Look great...from the waist up
How to conference call in style
A lot of us have made the best of this lockdown situation. We can still see our friends and co-workers, albeit through the lens of our smartphone or laptop. That also means that we still need to look appropriate during work calls. At least from the waist up. Stay comfortable in those pyjama bottoms and cosy socks, whilst looking like the boss you are on top. Pro tip: when doing so, try not to stand up in front of your laptop.
Situation 1: Conference call for work
Nothing makes you feel as powerful and confident as a good suit, plus it makes you look put together and on top of things. (Even when working from home, what an ace employee must you be!?) Not in the mood to wear a blazer? Try a nice looking blouse or top in colours such as red (shows confidence), blue (exudes trust) or white (oozes calmness). Finish your outfit with a touch of gold to add a luxury feel to your look.
Blazing blazers
Marciano for GUESS, Betty Barclay, Elisabetta Franchi, GUESS
LolaLiza,  Caroline Biss, O'Neill, Lee Cooper
Diamanti Per Tutti, Elisabetta Franchi, Diamanti Per Tutti x Tiany Kiriloff, Lore van Keer
Situation 2: Date with friends & family
Studies have shown that to really feel connected it takes more than just a simple text or call to your loved ones, because nothing fights that feeling of loneliness as well as actually seeing eachother. So virtual calls to friends and families are a must to stay sane in the membrain. That being said, it's a fun way to not drink that glass of wine alone. And if a family member is causing you stress - Oh, hi mom! - just remember you can always hang up and blame the disruption on your malfunctioning WiFi. Sorry, not sorry.
Funloving & oh so comfy
GUESS, LolaLiza x2
Améline by Mayerline, Mayerline x2
Caroline Biss, Diamanti Per Tutti, Caroline Biss, Lore van Keer
Situation 3: Sizzling hot date
It's not easy being single when you're locked up at home by yourself. Whilst going on a date might not be physically possible right now, you can get to know your love interest better during a Skype-call over a glass of bubbly prosecco. See it this way: you only have to think about half your look and if you don't feel like doing your make-up: Zoom has this amazing feature that makes it look like you actually woke up with the glowing skin of Beyoncé. You're welcome!
LolaLiza x2, Caroline Biss, GUESS
Diamanti Per Tutti
Find more images & packshots here.