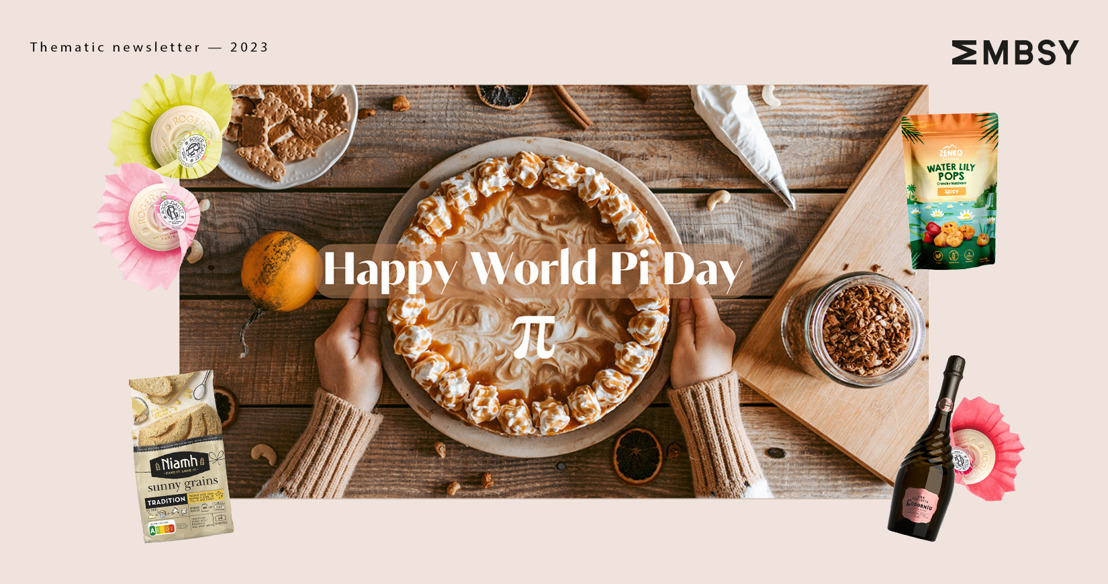 Happy World Pi Day
A holiday we want to celebrate endlessly
Mathematicians, scientists, math lovers and pie eaters unite, because on March 14, we celebrate something we all have in common: a love for the infinite Pi. Did you know that Pi has a value of 3.14159 26535 89793 23846... Are you still counting? Because there are a trillion more decimals to follow! A little piece of trivia you can use to dazzle others. Looking for other fun facts? Here are ten more to impress your friends, family or that lucky person next to you on the bus. Let's knock those socks off!
---
Did you know that…
… round-shaped soap ensures that fragrance spreads evenly?
Roger&Gallet is known for its iconic round soaps. When released in 1879, these particular soaps were truly a cult item, as they were the first ones with a round shape. Before that, only rectangular soaps existed, of which the scent was concentrated in the middle.
Roger&Gallet
---
Did you know that…
… you can recognize 'real' cava by the four-pointed star on the bottom of the cork?
It's true. If you would like to know if you're sipping the real deal, check the bottom of the cork for a four-pointed star. So pop that bottle of Codorníu, if you have trouble believing us! Another fun fact: cava has a neutralizing effect and prepares your taste buds for the next dish. In other words: drinking cava between dishes? It's a necessity!
Codorníu
---
Did you know that…
… homemade bread is 30% cheaper than at the bakery?
To say that Belgians are bread lovers, is an understatement. At breakfast, 75% of Belgians eat a sandwich, while at lunch, it's a staggering 90%. And nowadays, more and more consumers are baking their own loaf of love. Why? It's super easy and with the right bread mix, you can bake a tasty one for just €2.18 (sum of €1.75 mix 500g, €0.30 electricity, €0.13 water, yeast, butter, salt). By getting doughy with Niamh Traditions, you can even add your own ingredients, and on top of that, it will save you a pretty penny. A fun fact and a good tip all in one!
Niamh
---
Did you know that…
… a completely bacteria-free environment is not healthy at all?
Most cleaning products contain toxic chemicals and kill 99% of bacteria, which might seem very healthy, but nothing could be further from the truth. These traditional detergents also destroy all good bacteria, disrupting our natural balance with microbes. This eventually leads to health problems. So, time to shake up your cleaning routine! YOKUU's natural cleaning products are revolutionizing the not-so-clean cleaning world with billions of healthy bacteria.
YOKUU
---
Did you know that…
… 60% of the global calorie intake comes from just four crops, while there are 6,000 other types of crops?
Rice, wheat, corn and potatoes - these are the four crops that account for 60% of the global calorie intake. Due to monoculture, local crops are dying out and traditional flavors are disappearing into oblivion. Fortunately, game-changer Zenko is transforming ancient superfoods into sustainable, healthy and delicious snacks, so you can add more variety to your diet. Besides, this diversity is good for your health and immunity. Nothing but benefits!
Zenko
---
Did you know that…
... the skin is a living organism and its health is ensured by a protective layer of bacteria, yeasts and fungi?
To keep your skin healthy, it's necessary to have a fertile soil of only good bacteria. Lierac's cleansing range is all about strengthening the natural skin barrier. Green algae and marine micro-organisms will nourish the skin. Goodbye dull skin, hello glowy complexion!
Lierac
---
Did you know that…
… waiting times for a dermatologist consultation run up to four to six months?
If you've ever been to a dermatologist, you know the drill: an extremely long waiting list and little flexibility. Imagine how easy it would be if there was an online tool where you could send a photo of your skin condition and get trustworthy advice? Dream no more! The innovative app Skindr will provide you with reliable advice within 48 hours. Their secret? An army of 20 expert dermatologists at your beck and call. Can someone say 'skin heaven'?
Skindr
---
Did you know that...
… frequent flyers who wear compression socks are 10 times less likely to develop thrombosis?
Compressions socks aren't just for grannies or people with medical conditions. Scientific research shows that they're best worn by both young and old. No idea what compression socks do? No pressure. These babies apply extra tension to the lower legs and stimulate blood circulation. This leads to a big energy boost, and better drainage of fluid and blood from the legs. With this brand-new healthy fashion item, Veritas' STOX leads by example. Didn't we promise you fun facts that would blow your socks off?
Veritas
---
Did you know that…
… walking/hiking is not only good for your body, but also for your mind?
The daily hustle and bustle can be really stressful. But there's a simple solution for that: take a hike. Literally. Walking has many benefits for both your physical and mental health: it keeps your heart healthy, increases focus and strengthens your lungs. Even a short stroll will have you feeling fitter in no time. Need some pep in your step? With its sturdy hiking boots, outdoor specialist A.S.Adventure is just the partner for you!
A.S.Adventure: 2x for her, 2x for him
---
Did you know that…
… 11 billion kilograms of plastic end up in our oceans yearly?
Not a fun one, but still a fact: the notorious plastic soup is a major world problem that calls for action. NGO River Cleanup aims to intercept plastic waste before it even enters our seas, not only through manual clean-ups, but also by using innovative technology. Interested? You too can roll up your sleeves by joining them as a volunteer.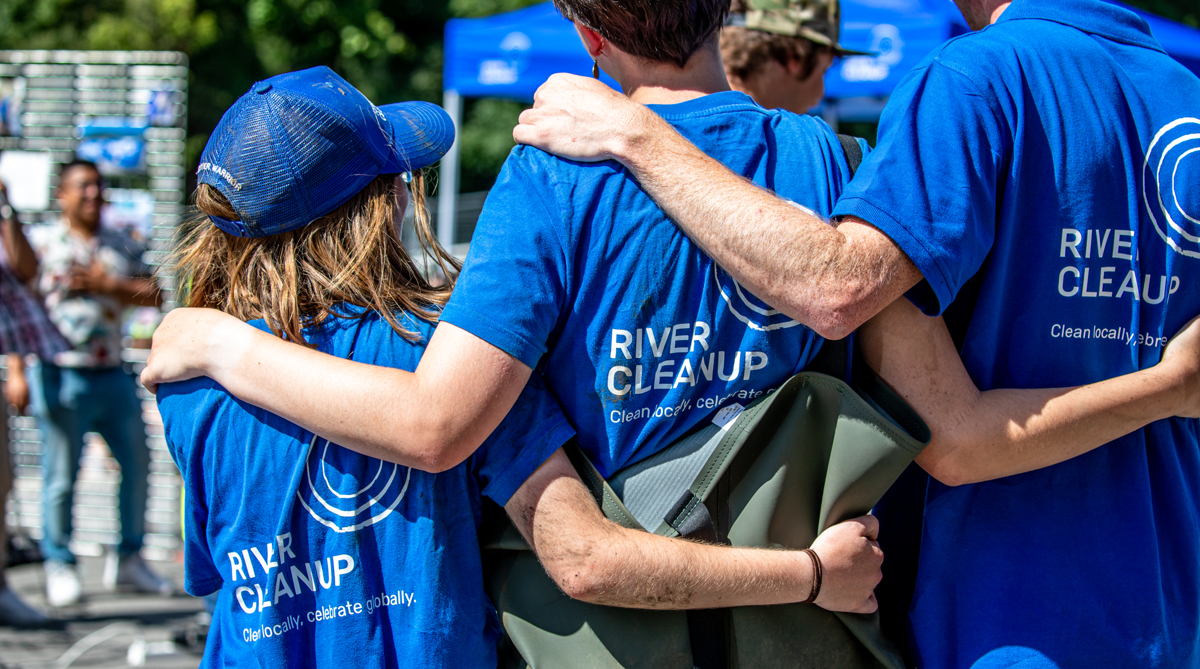 River Cleanup
---
Find more fashion inspiration in our pressroom.