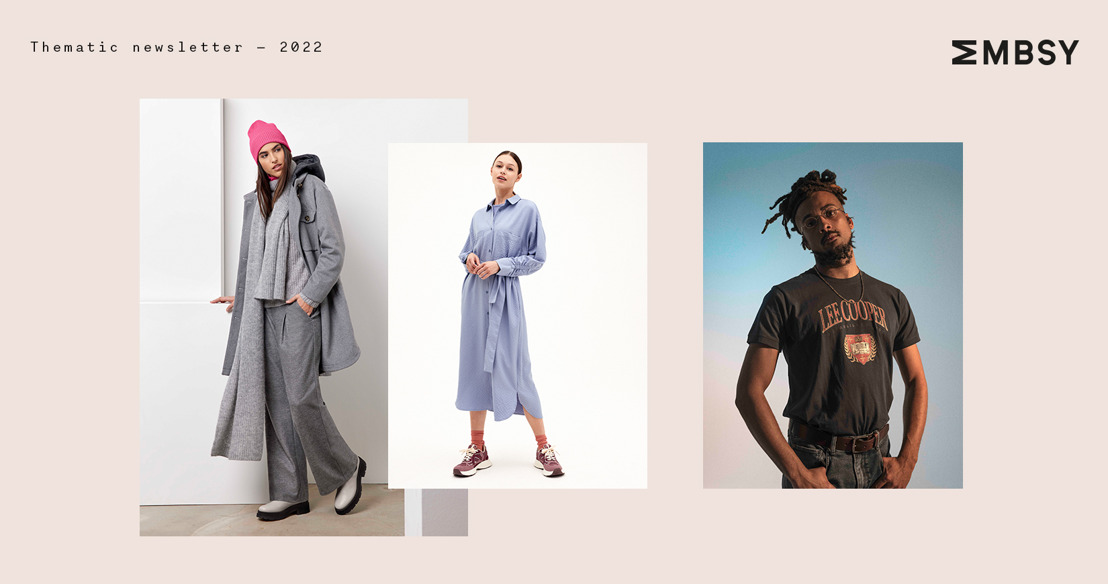 Going Back To The Basics
7 must-haves in every capsule wardrobe
While the leaves are falling off the trees and the days are getting shorter, the cold is becoming an everyday certainty again. The energy levels are lower and putting a lot of effort in an outfit is not a priority because "it's going to be covered with a sweater anyway". But who said basics should be boring? This fall is the perfect opportunity to build your dream capsule wardrobe. Here are 7 must-have items for the ultimate capsule.
---
#1 The versatile sneaker
Everybody needs a neutral, timeless sneaker in their wardrobe to combine with every outfit. You can go for white or black, with a subtle pop of color. It is guaranteed that the sneakers below will never go out of style.
For her: Unisa, Floris van Bommel, vanHaren
For him: BRAX, Floris van Bommel, vanHaren
---
#2 A premium coat
Because your coat is something you mostly take off once inside, it's possible to play a little with the patterns or shapes to add dimension to your outfit. ​
For her: Lee Cooper, LolaLiza, Caroline Biss
For him: BRAX, Lee Cooper, Marciano by GUESS
---
#3 The perfect T-shirt
A plain white t-shirt may be the most looked-over item in fashion history. A neutral color can give you the opportunity to go wild with the rest of your outfit.
For her: BRAX, CKS x Loredana, Imprevu
For him: Anerkjendt ​ at Juttu (2x), SUN68
---
#4 Your favorite jeans
Trends come and go but a good pair of jeans is here to stay. No matter if you like them skinny of baggy; whatever you prefer, your favorite jeans is an easy must-have in your capsule wardrobe.
For her: Caroline Biss, Lee Cooper, CKS x Loredana
For him: GUESS, BRAX, Lee Cooper
---
#5 An everyday shirt in different colors
Having a simple shirt in different colors is a safe space to reach over to in your closet. This lifehack is a great way to bring variation to your capsule wardrobe without having to stress about all the choices. ​
For her: Betty Barclay, Caroline Biss, Mayerline
For him: BRAX, SUN68, Anerkjendt at Juttu
---
#6 A pair of classic trousers
Opt for comfortable but elegant with a pair of classic trousers. These pants hug your body perfectly with soft materials and feminine cuts.
For her: Mayerline, BRAX , Selected at Juttu
You can't go wrong with a pair of neutral chinos. Throw on a classic shirt and off you go!
GUESS, SUN68 , BRAX
---
#7 Accessories
A capsule wardrobe is all about investing in timeless pieces that will last. And what is a better investment than a good watch, a beautiful necklace, or a staple ring? Look instantly chic with these accessories.
For her: Lore Van Keer (3x)
For him: Longines (3x)
---