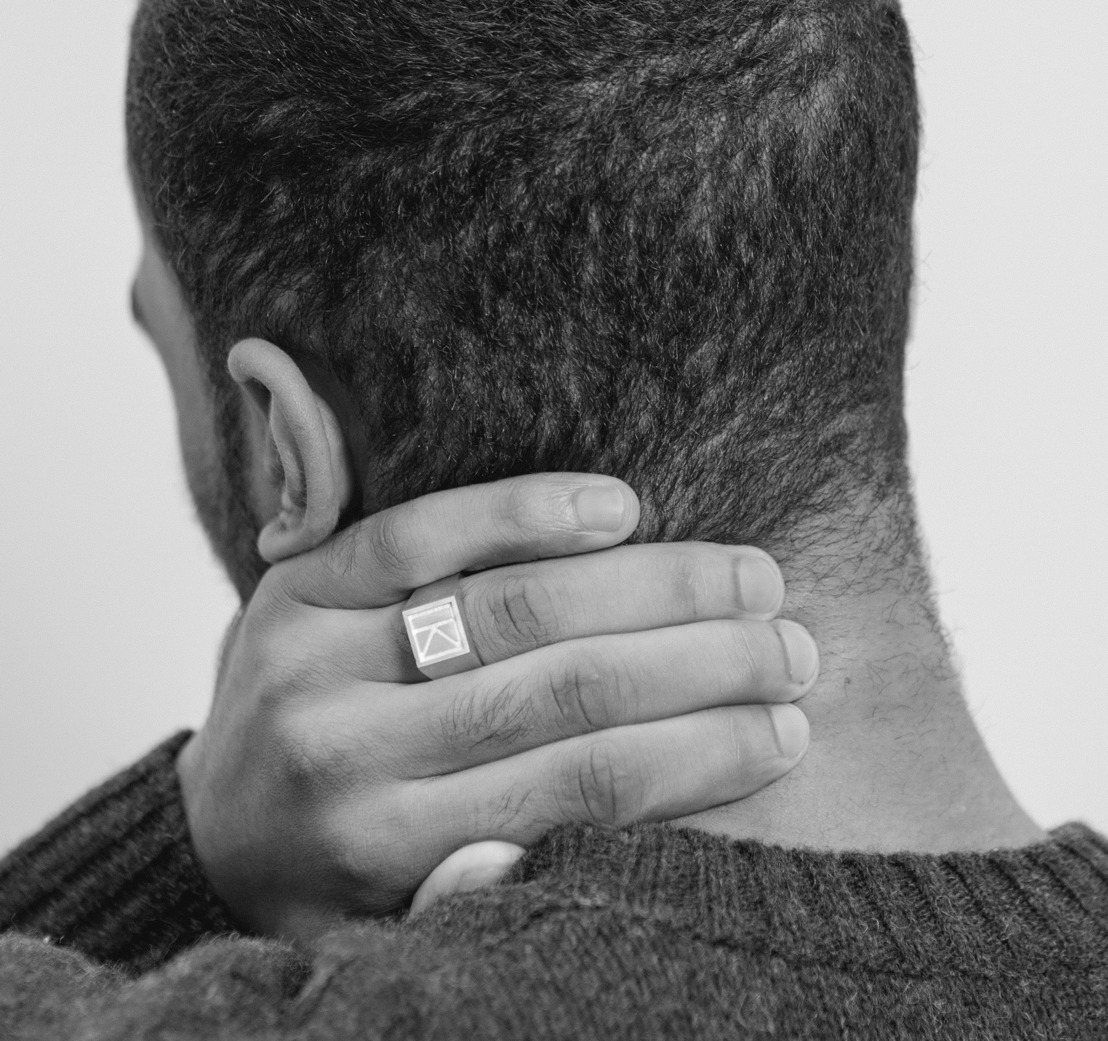 Father's Day gifts dads won't have to pretend to like
Our dads deserve to be celebrated! On June 14th, we honour the men that taught us how to ride a bike, how to think practical and how to always laugh at jokes, even when they get worse every day. In these times, it's more important than ever to show some love to your dad and thank him for all the life lessons and lifehacks. Find the perfect gift below.
Header image : ARVEN by Lore Van Keer
Pass on your love through a piece of handmade jewelry
For the unisex ARVEN collection, jewelry designer Lore Van Keer found her inspiration in the family tradition of seal rings, where fathers pass on a ring to their children from generation to generation. The ARVEN jewels are beyond generations and beyond gender. The collection is inspired by the mark we make on this life and what we pass on to others. The jewelry can be customized with a letter or a personally significant combination from the thoughtfully designed ARVEN alphabet. Wear it close to your skin and then pass it on to next generation in line. Or choose a custom-designed, handmade ARVEN piece as a one-of-a-kind gift for your beloved dad.
Enjoy some quality time on a father-daughter/father-son trip
What's more meaningful to a dad than some one-on-one with his precious kids? Right, find his inner boy scout and go out camping. Luckily, with Camptoo, these two can easily be combined. Plan a weekend getaway with your dad, switch of your phones and really enjoy each other's company!
Dancing shoes
No, we won't be able to help you with teaching your dad how to not show off his typical dad-dancemoves, but we càn help you by selecting some stylish dancing shoes. With the items below, at least he'll look fashionable on the dancefloor!
SUN68 (3x) - Floris Van Bommel (3x)
For the Cool Dads
The perfect go-to gift for a cool dad are some accessories. A leather backpack or a bold bumbag, a pair of statement socks or a nice summery hat, the options are endless. A safe gift that always scores!
Guess - J Balvin x Guess (3x) - neubau eyewear (2x) - O'Neill (5x)
Beachwear
The perfect gift with these temperatures is obviously a pair of colorful swimming shorts. With these bold and beautiful items, your dad will surely make a good impression on the beach. Or he can wear them for his typical afternoon nap in the sun, in a comfortable hammock.  
Guess (2x) - O'Neill (3x) - Speedo (2x)
La Redoute - AMPM
Mirror Mirror on the wall
They might not fully own up to it, but dads too like to take their time in the bathroom. Brighten up the bathroom with these perfect gifts.
La Redoute
Surprise him with a homemade dinner
Barbecuing is not only a dad thing, impress him with your skills during a homemade dinner, at a nicely set table. Because a long evening around the table with his beloved family is mostly all a dad needs!
AMPM - La Redoute Intérieurs (2x)
---