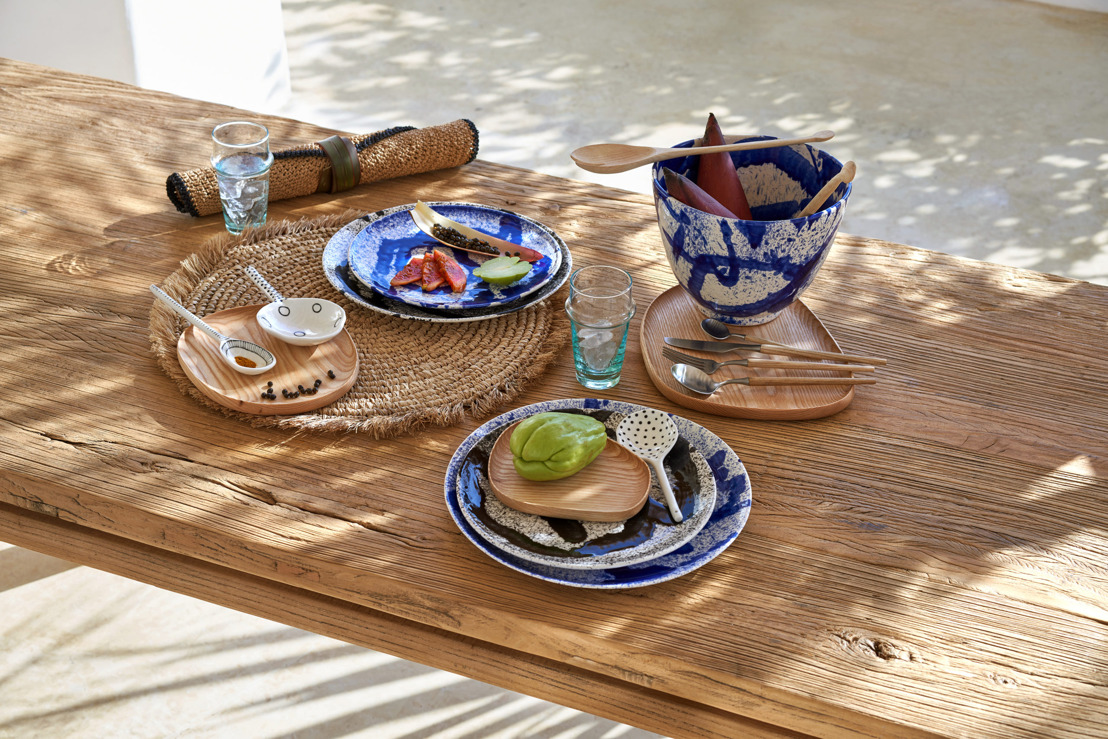 While times can be challenging nowadays and we all miss going out for dinner, it's not hard to create some cozy dinner vibes at home. With the right tableware, furniture and kitchen appliances, you'll feel as if you are dining at a fancy restaurant. Light some candles, put on a good playlist, grab one of your best wines (because why not) and you're good to go, but not outside obviously. Don't worry if you can't cook! Many restaurants offer takeaway these days. So just order in, put all the delicious food on your pretty plates and enjoy your home restaurant!
With AMPM's and La Redoute's stylish plates, bowls, cups etc. and cool furniture, you won't even notice you're not at your favorite restaurant.
With spring slowly but surely approaching, you may even organize your intimate dinner party for two or your family in your own backyard. Royal Botania's garden furniture will make you feel like you are in a restaurant in Ibiza instead of in your kot.
Last but not least, you can finish off your home dinner with a great coffee thanks to the excellent Sage appliances, that allow you to make barista quality coffee in your own kitchen.