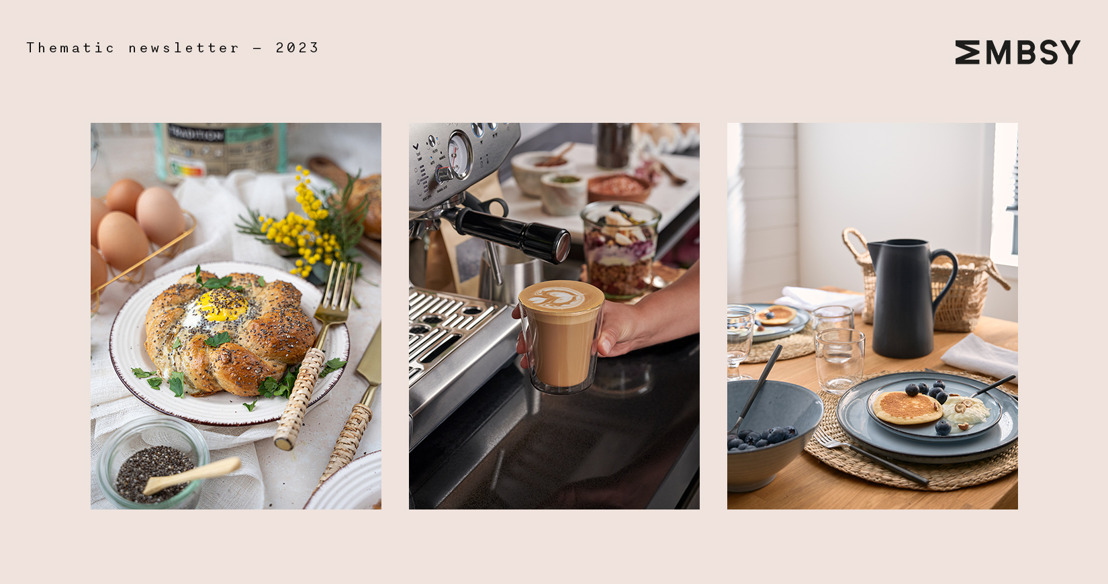 Brunching in style
A guide to a perfect brunch celebration
Making the most of your brunch experience? From setting the table to brunch must-haves like bread and coffee, we'll walk you through the essentials of creating a beautiful and delicious brunch celebration. ​
Brunch prep 101: set the table for a spring feast
Get ready to brunch in style, with a meal that is both delicious and beautifully presented. With a little attention to detail, you can create an inviting and stylish table setting with La Redoute that'll have your guests raving about your brunch long after the event is over.
3x La Redoute Intérieurs
7x La Redoute Intérieurs
Let's get baking: fresh homemade bread
Baking bread is a wonderful way to add a touch of homemade goodness to your brunch table. You can either start from scratch or use a Niamh bread mix, making it a bit more easy but just as tasty and healthy with ingredients like chia, quinoa and sunshine vitamin D. Freshly baked bread has a warm, comforting aroma that fills your home, and the taste is simply unmatched. It will take your brunch to the next level, and your guests will be impressed by your baking skills. Serve it with a variety of spreads, jams, cheeses or Aoste Plus turkey breast, chicken breast or cooked ham with Nutri-Score A to top it off.
3x Niamh Tradition
1x Sage Appliances Bakery Boss - 2x Niamh Tradition
3x Aoste Plus with Nutri-Score A
All you need is love… and coffee
Coffee is often an essential part of a brunch experience. Whether you prefer a classic brewed coffee or a more intricate espresso-based drink, it's important to have a great cup of coffee on hand to serve your guests. To ensure that your coffee is as good as it can be, consider investing in a high quality coffee maker from Sage Appliances, as well as fresh beans and a variety of milks and sweeteners. With a little planning, preparation and a bit of practice, you can serve a Third Wave cup of coffee, like a true barista, that is both delicious and impressive.
3x Sage Appliances Barista Express Impress - 1x La Redoute Intérieurs
---
Find more inspiration in our pressroom