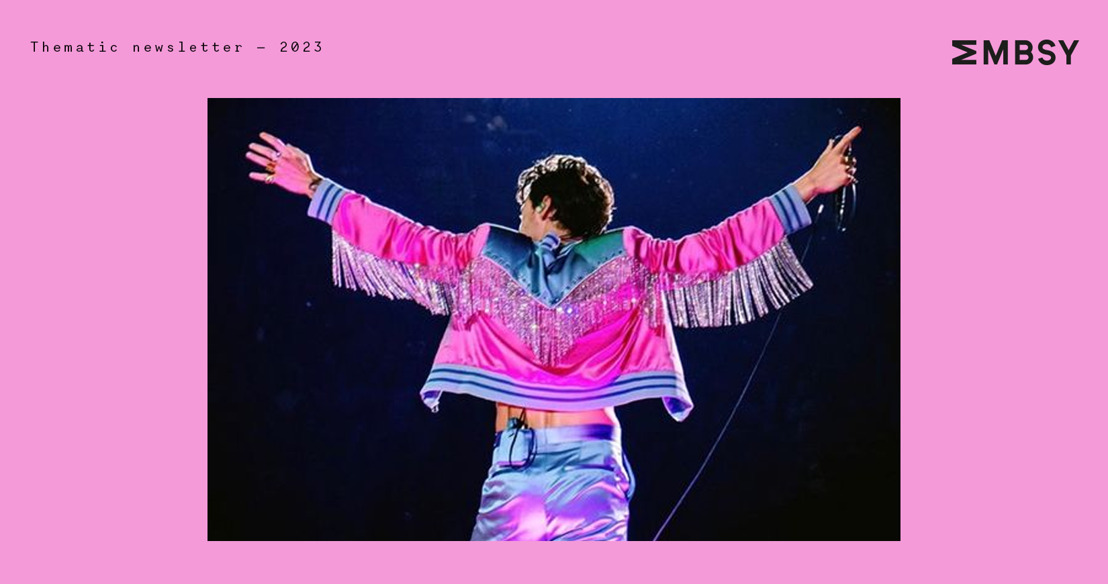 Ready to rock the Styles?
Harry Styles' Love on Tour outfit inspiration
As anticipation reaches fever pitch for one of the most highly anticipated music events of the year, Harry Styles fans are not only preparing their vocal cords but also their fashion-forward ensembles. The Harry Styles concert, scheduled to take place at the renowned Werchter festival grounds in Belgium on June 24th, promises an unforgettable evening of electrifying performances, captivating melodies and remarkable outfits.
As fans eagerly await this much-anticipated event, fashion enthusiasts and trendsetters all over the country are preparing the perfect outfits to wear to the concert. Looking for some inspiration? We have got you covered!
source header: pinterest
---
Get the look
Veritas - JBC x Nanja Massy - Unisa - ICHI at Juttu
ICHI at JUTTU (2x) - Bristol (2x)
CKS - Unofficial at Pearle - Unisa (2x)
LolaLiza (2x) - Bristol - Freedom Moses
GUESS (2x) - Bristol - Veritas
---
Find more fashion and lifestyle inspiration and packshots of all MMBSY brands here.