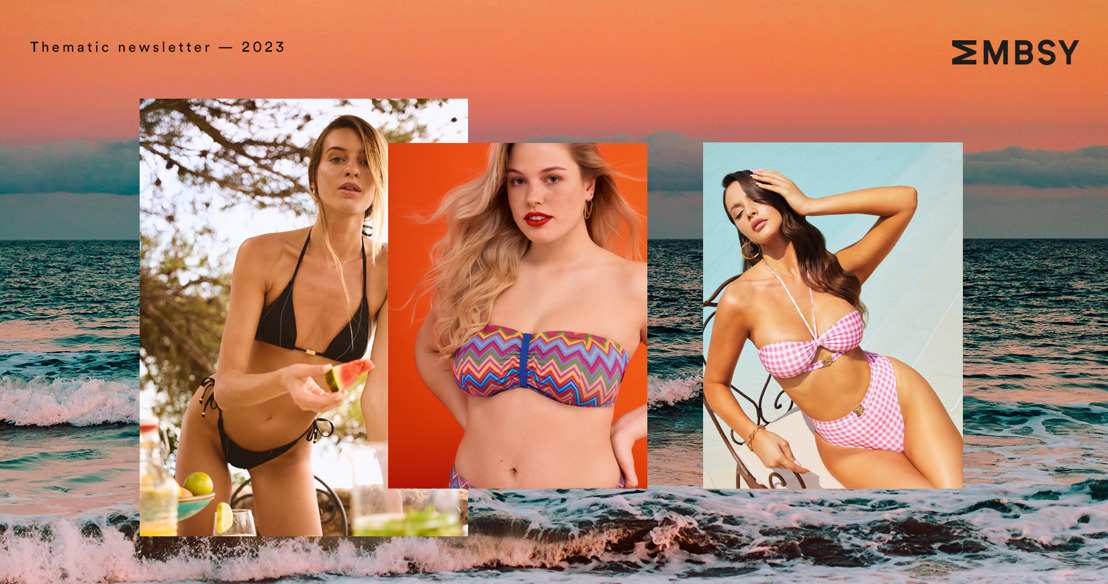 Beachwear dreaming to beat the winter blues
The cold winter days can be tough on our mood. But before we know it, summer will be upon us and we'll be able to refill our vitamin D supplies. To combat the winter blues, we like to already look ahead to what to wear during those hot summer days by the pool or at the beach. Join us as we dream away.
---
Color me happy
GUESS - Banana Moon - Veritas
Anita - Chantelle - Veritas
Check, check, double check!
GUESS (3x) - Banana Moon
Minimalist chic
Anita (2x) - Banana Moon - Veritas
Passionata by Chantelle - Chantelle - Veritas
Sweet and sour
Banana Moon (3x) - Passionata by Chantelle
Beastly beautiful
Rosa Faia - GUESS (3x)
Anita - Chantelle (3x)
Sunset shades
Veritas - Banana Moon (2x) - GUESS
Under the palm tree
Rosa Faia - Anita - Banana Moon (2x)
Sand between your toes
Freedom Moses (2x) - Unisa - Tamaris
---
Find more fashion inspo in our digital pressroom