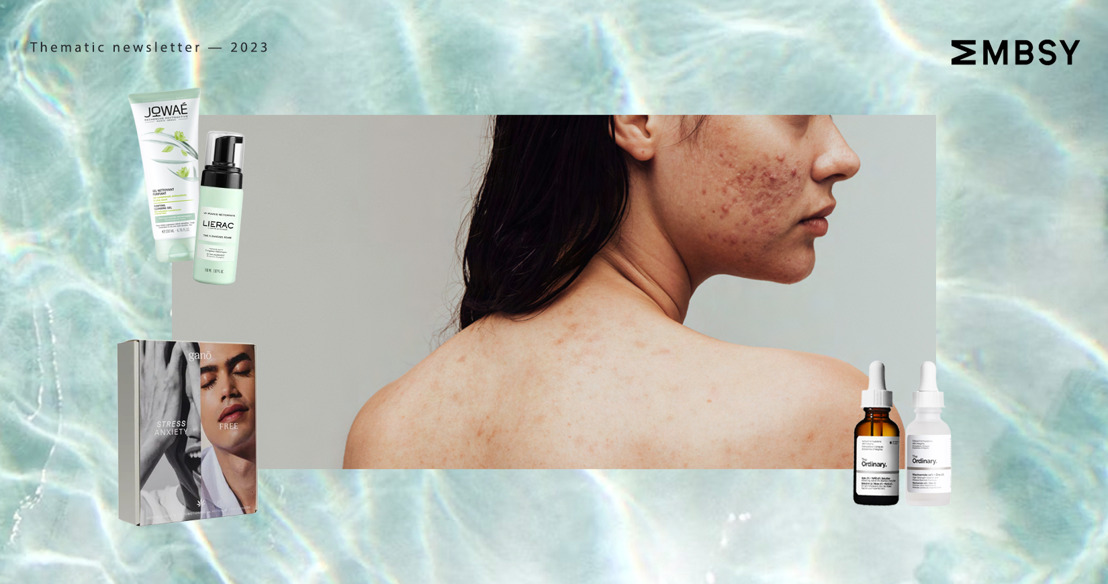 Acne Awareness Month
Time to openly talk about our acne struggles and to say goodbye to all the stigmas the condition brings with it
June is the month in which we put acne in the spotlight. A period when we can celebrate the discussions about acne, but also a time for professionals and skincare brands to teach people how to treat it. Because let's face it: despite the fact that 85% of the population has to deal with acne in their life, many of us don't know much about the condition and that needs to change. Therefore, this is the perfect moment to give you some useful tips, clear up existing misconceptions and share information that just might turn your acne story a full 180°.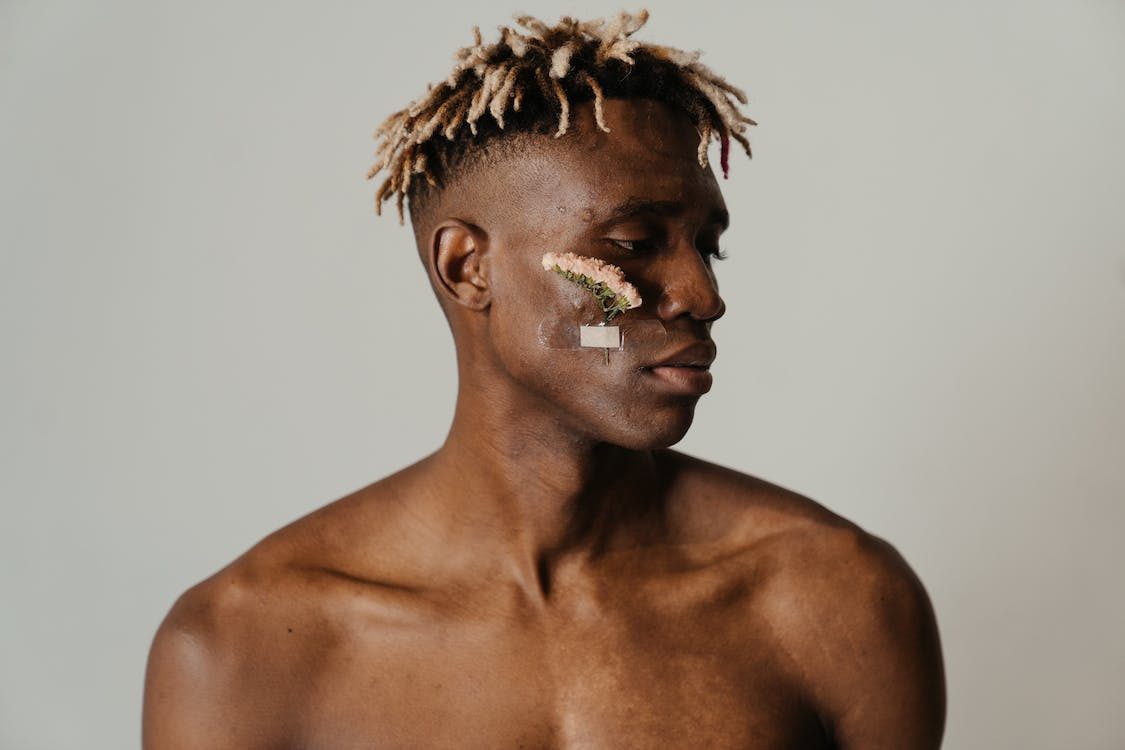 Our biggest enemy
Don't worry, you are definitely not in this alone. It turns out, according to numbers from the online platform Skindr, that acne is one of the most common but also one of the most underestimated skin conditions. In fact, 39,7% of the Skindr-patients start a consultation for acne. But what exactly is acne? Acne is often incorrectly defined as youthful pimples but is a collective name for all kinds of pimples that usually appear on the face, back or chest. We know them in all shapes and colors: from black and white to red and purple.
Stress less, glow more
But what factors really affect those stupid spots on our skin? One thing is certain: hormones play a big role in this story. But acne can also be genetic. Unfortunately, stress and fatigue are also to blame. When stressed, your sebaceous glands are triggered, will cause overproduction and thus acne. Skincare products that temper your stress hormones are therefore a good idea. Like the routine box Stress Anxiety Free from Ganō Care that supports and helps you and your skin to relax. Scientific research proves that cannabinoids keep stress hormones restrained. Combining it with 100% natural Ashwaganda extracts can help you unwind completely.
2x Ganō Care
Acne vs. make-up
Did you know that 60% of people with acne feel insecure about it? This emerged from research by the Belgian app Skindr, where you get help from a dermatologist within 48 hours. Many people reach for make-up to hide their acne, and while it doesn't do much good, it's a very normal reaction. But what is it best to pay attention to? Choose make-up recommended by a dermatologist. But also make sure that if you wear any make-up, you always cleanse your skin properly before you go to sleep. This way you can avoid extra congestion or inflammation. Double cleansing your skin is an interesting technique: you use different types of structures to cleanse your skin to achieve a more effective result.
Use The Cleansing Milk from Lierac to remove make-up, cleanse and nourish your skin or The Cleansing Foam that refreshes and deeply purifies your skin. But also Jowaé's cleansing products such as the Purifying Cleansing Gel that cleanses and removes excessive sebum and the Revitalizing Moisturizing Lotion are ideal products to give your skin a deep clean.
2x Lierac - 2x Jowaé
Acne comes… but doesn't just go
According to studies from the online platform Skindr, severe acne can cause the formation of scars in 40 to 95% of the cases. But luckily, there are several treatments that can counter these scars and post-acne spots. Consider, for example, the newest product in The Ordinary's portfolio: Aloe 2% + NAG 2% Solution. This softening serum was developed as a holistic method to reduce acne blemishes, improve skin texture and strengthen the skin barrier. Pimples can disrupt the skin barrier and this can lead to uneven pigmentation. The soothing serum contains ingredients that visibly address these post-acne blemishes. Aloe 2% + NAG 2% Solution is now available in avant-première at Zalando.be.
It's also recommended to use a serum with vitamin B, such as Niacinamide 10% + Zinc 1% from The Ordinary. Niacinamide slows down sebum production, while zinc helps against oily and shiny skin.
2x The Ordinary
Level up your skincare routine
Acne treatments often make your skin more dry and sensitive. So you will definitely need an adapted skincare routine. Ganō Care's routine box specifically composed for sensitive or dry skin will surely please you. The serum and cream in this box will hydrate, protect and soften your skin.
One last pro-tip we can give is to never forget to put on your sunscreen. Applying sunscreen every day really is a must, especially when you are treating your skin for acne. The facial sunscreen from Lierac's Sunissime sun care line offers protection but also conjures a radiant glow on your face.
Ganō Care - Lierac
Need some more advice?
Keep in mind that every skin is different and that there is no such thing as a magic ingredient or formula that can conjure away your acne. However, there are several ways how you can treat your acne. If you are in doubt or need any advice, a dermatologist is always the right answer. But at classic dermatologists, waiting times for a consultation run from 4 to 6 months. The online platform Skindr cooperates with 20 dermatologists and offers fast, qualitative and reliable dermatological advice. As a patient, you can send a picture of your skin condition and be helped within 48 hours. It can't get any easier, right?