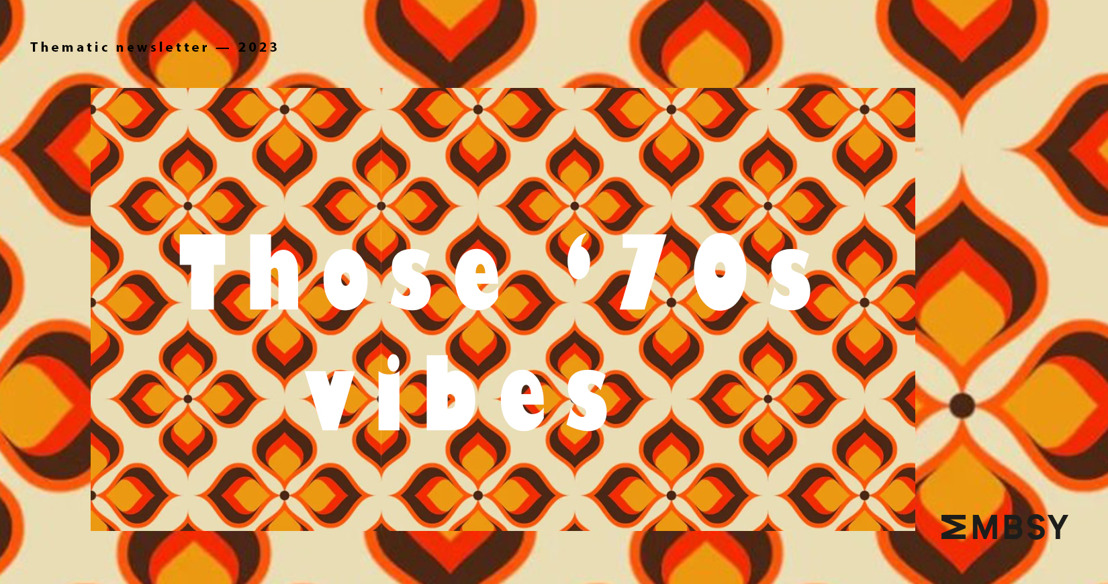 Those '70s vibes
High summer doesn't usually have the most fashionable reputation because of the blistering heat, but let's put in some extra effort in 2023 with '70s inspired loose fits, crochet and platforms. So groovyy!
Titles are lyrics from 'That '70s Song (in the street)' by Cheap Trick'
---

2x Caroline Biss - Veritas

Freedom Moses - 2x Caroline Biss

2x Marciano by GUESS - Unisa

LolaLiza - Mayerline - Unisa

Ichi at JUTTU - Lee Cooper - Object at JUTTU

Caroline Biss - GUESS - La Redoute

Mayerline - Lee Cooper - CKS
OKKIA at JUTTU - CKS - Tamaris

BRAX - La Redoute - Freedom Moses

Mayerline - Betty Barclay - Floris van Bommel
---
Find more fashion and lifestyle inspiration and packshots of all MMBSY brands here.