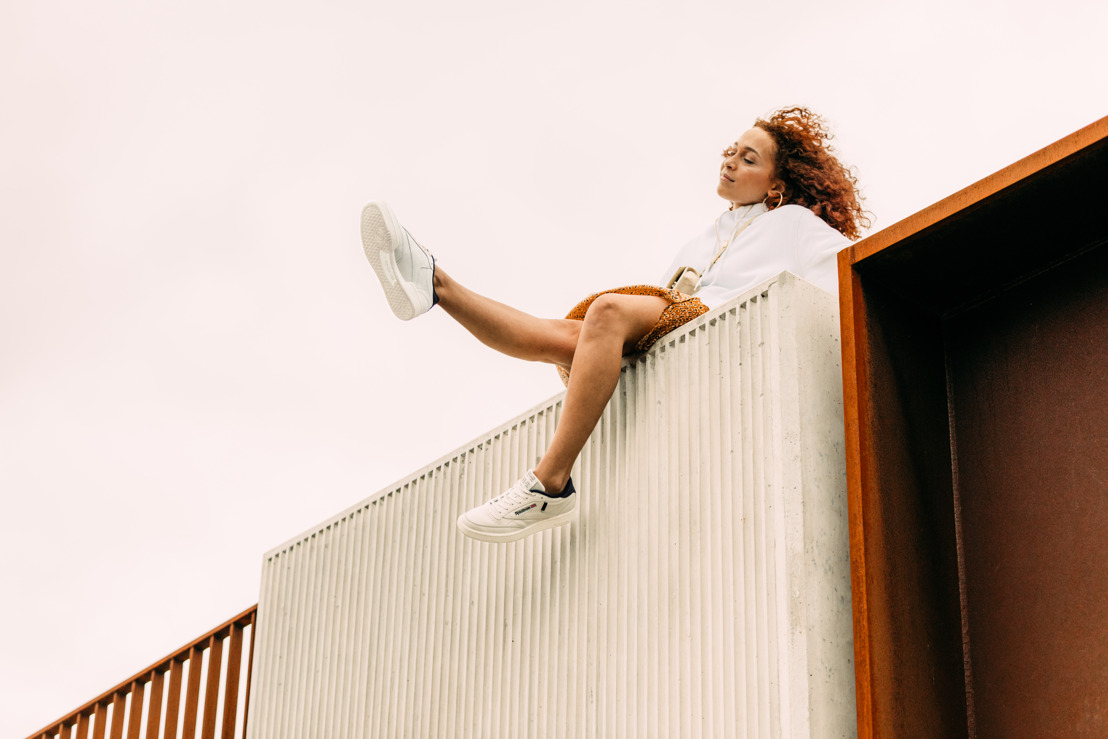 The perks of going back to basics
How to create the ultimate capsule wardrobe
Imagine doing less laundry, reclaiming lost space in your over-stuffed closet(s), making an important contribution to the environment, whilst still looking absolutely fabulous. It may sound too good to be true, but it is not impossible. Better yet, the key seems to lie in two little words: capsule wardrobe. We'll even get you started with 7 key pieces that provide an unshakable foundation to any look.
1. Perfectly fitted jeans
Whoever invented denim is a pure jeanius. This year the skinny jeans seem to have lost their fashion edge, 2020 is all about the high-rise, distressed and straight-leg jeans styles. Unless those are not the jeans you feel most comfortable in. High-rise or lowcut, flared or skinny, pick a pair that you can wear on any occassion. Want to put in a minimal effort, but achieve a maximum impact? Make sure they're the perfect fit.
From left to right and top to bottom: Caroline Biss, Elisabetta Franchi, GUESS Jeans, Betty Barclay, Lee Cooper, LolaLiza
2. The blazer
If examples such as Apple-founder Steve Jobs and Mark Zuckerberg's go-to looks have taught us anything it's that the lines between on- and off-duty styles have seriously faded. This has not only resulted in wearing sneakers to the office, but also in the blazer's transition from corporate classic to closet essential. Wear it as a suit or combine with denim for the ultimate casual chic look.
GUESS, Betty Barclay, Elisabetta Franchi
"Dress with less and create a life that is full of what matters most to you"
3. Barely-there sandals
If there's one item you absolutely need upcoming season, it's a pair of barely-there sandals. These heels leave little to the imagination but are essential in your SS20 capsule wardrobe. They work with absolutely everything: from city shorts to a slip dress.
GUESS, Tamaris (x2), Unisa
4. Daily embellishments
Why save your favorite pieces of jewelry for a special occassion when they can lift up any outfit to another level? Don't let your precious gems languish in your jewelry box, when they were obviously made to be worn and admired.
Elisabetta Franchi, Lore van Keer (x2), Diamanti Per Tutti (x2)
5. An oversized tote bag
They say you can tell a lot by seeing the contents of a woman's handbag. Whilst the inside of your bag may be a bit chaotic, but with a large tote bag at hand you'll still look as pulled together as ever.
GUESS, Elisabetta Franchi, GUESS, Unisa
6. Minimal sneakers
A crispy white sneaker provides us with a simple way to make any outfit feel effortless: from floral dresses to an all black suit. Ugly dadsneakers may be cool for now, but the minimalistic sneaker forever holds a special place in our hearts.
Tamaris, Floris van Bommel (x2), Unisa
7. A classic coat
This classic raincoat is a timeless piece that will still suit you even as your style evolves through the years.
Elisabetta Franchi, La Redoute
Elisabetta Franchi, Betty Barclay, LolaLiza
Source: net-a-porter.com