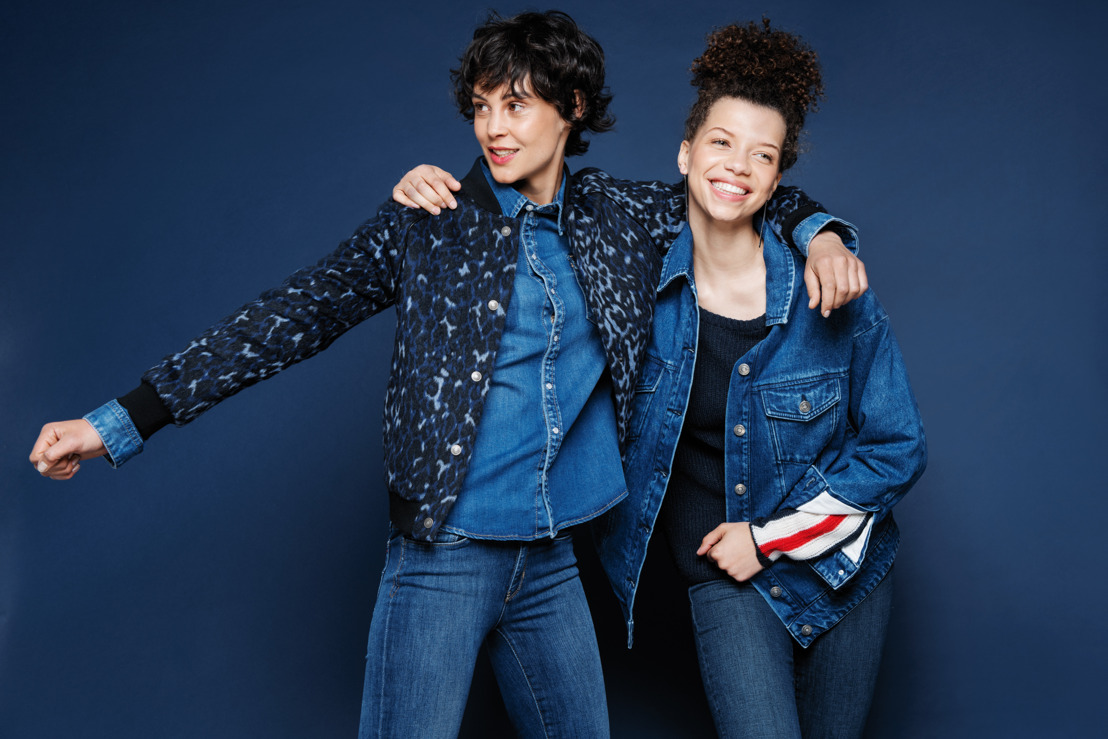 Jeans! Jeans! Jeans!
Denim Trend Women: FW19
Denim is without a doubt the backbone of our wardrobes. Winter, spring, summer or fall, they're probably the only clothing item we refuse to let go. But there are certain nuances that gain steam during one season versus another. So what are the denim styles to know for Fall/Winter 2019? After a little investigating, we got the inside scoop for you!
                                                                            GUESS - SUN68 - GUESS
---
Laid-back kinda feel
---
Relaxed, with a loose-fitting, sometimes low-rise waist and slouchy leg, baggy and laid-back denim have suddenly hit the scene as the denim style du jour. Not only are they comfortable, but they're surprisingly chic when paired with the right accoutrements. Whether you go for something wide-leg and '90s-inspired, or opt for a straighter, elongated silhouette, there's a right fit for everyone with below styles;
                                                                             Lee Cooper - GUESS - BRAX
---
All washed out kinda feel
---
The era of shoulder pads and crimped hair gets a bad rap, but nearly every trend associated with the time period has found its way back into fashion. The acid-washes may look like something pulled straight out of Nancy's closet on Stranger Things, but don't act surprised if you see every street style queen wearing the exact same thing in a few months' time. Be sure to hop on the trend with following musthaves;
                                                                                             GUESS
---
Revival of the denim shirt kinda feel
---
Denim shirts provide the same aesthetic, offering a laidback yet luxe look that's perfect for your weekend wardrobe. So, if you're yet to add this classic shirt to your closet, now's the time to do so. Denim shirts are more effortless to style than you might think and can work for any time of the year. Don't believe us? We've rounded up proof that this timeless shirt looks fantastic in countless variations;
                                                                      Lee Cooper - SUN68 - Lee Cooper
---
Charcoal kinda feel!
---
Nineties babies, we're looking at you. The return of charcoal-wash jeans has us reminiscing over all things '90s fashion. They are now giving the jean trend a modern spin. Take a cue from the below outfits and wear the darker wash just as you would blue—in other words, with everything from a T-shirt and boots to a blazer and sneakers. Find some of our favourite picks below;
                                                                   Betty Barclay - GUESS - Betty Barclay
---
                             Can't get enough? Click here for more denim!
---