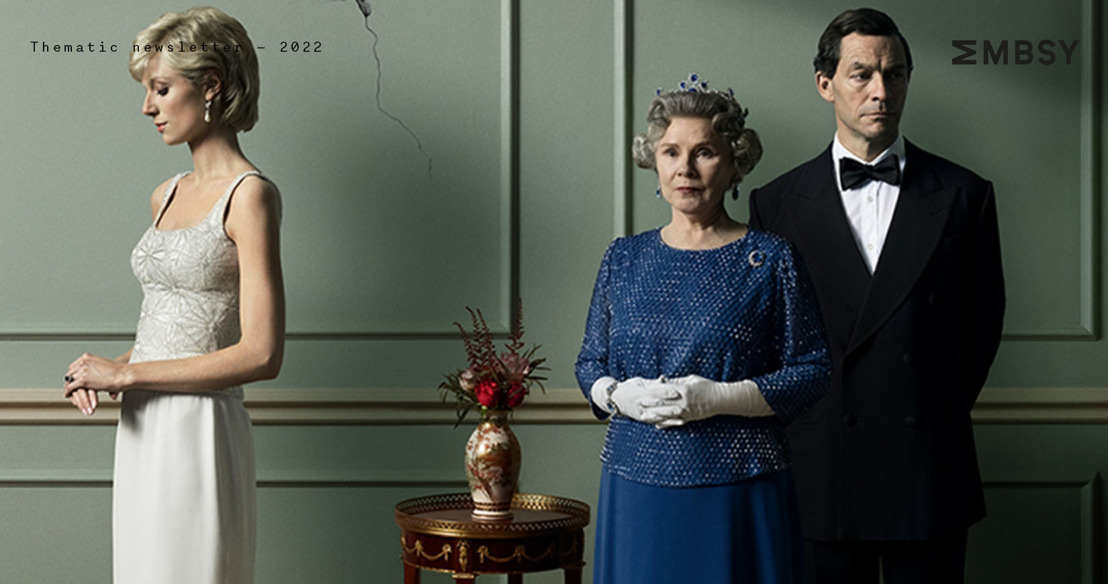 Duty Above All: Five Iconic Looks Inspired by The Crown
November 9th, 2022. Mark your calendars, because that is when the most anticipated season of The Crown drops. Think Princess Diana in her revenge era, a lot of tartan, and elegant two-piece suits. Not to mention all the great athleisure outfits! We've rounded up some of the best looks over the years, inspired by the princesses of the British Royal Family, and of course the Queen. Your viewing party will never have looked so regal.
Catherine, Princess of Wales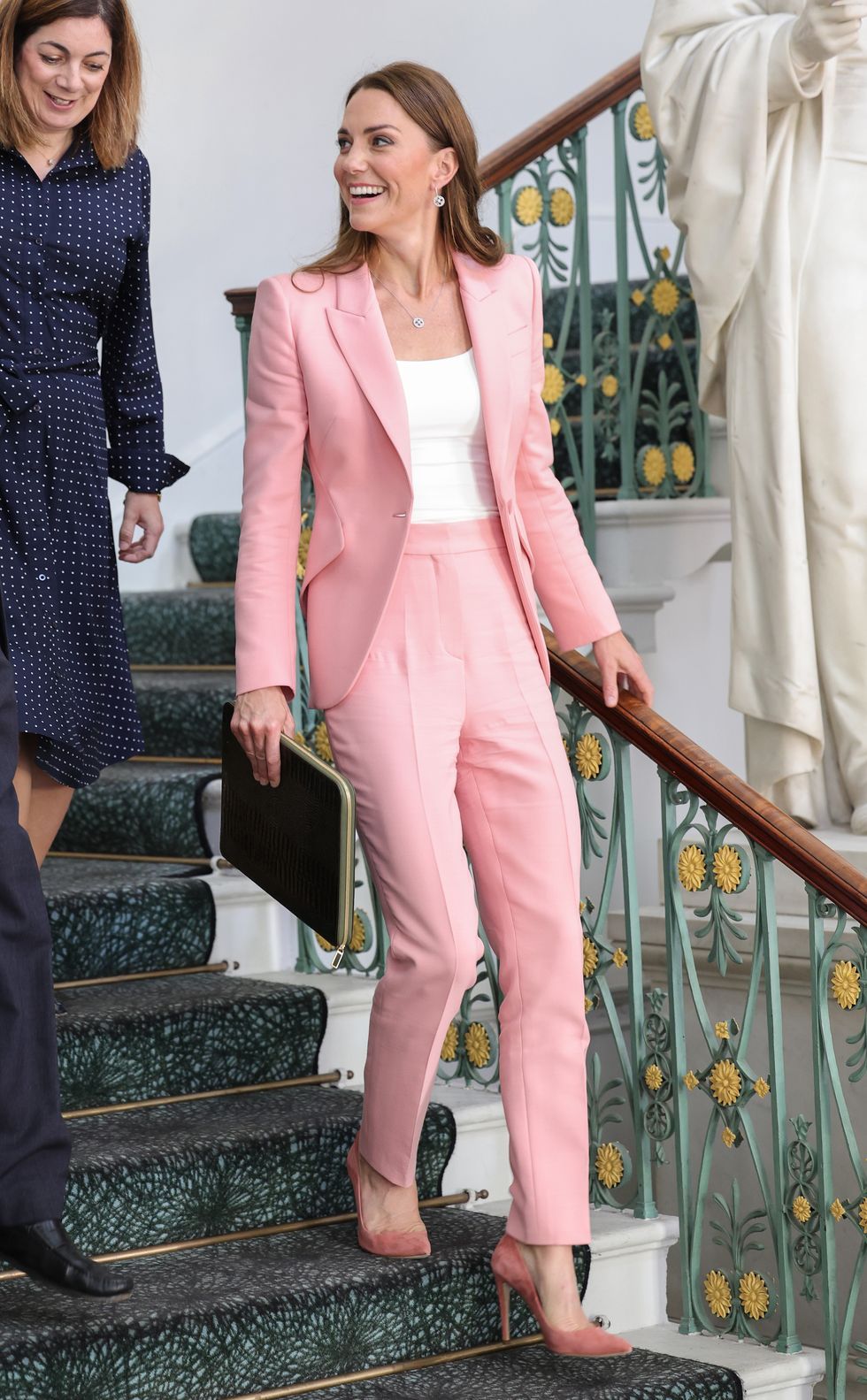 She might officially still 'only' be a princess, but Kate Middleton is the undisputed queen of the pantsuit. Chic, effortless, and having the added benefit of avoiding unwanted wardrobe stress in the morning, it is a great alternative to a dress. A must-have staple in any wardrobe, it exudes professionalism, while the pop of color keeps it modern and interesting. Pick a shade you feel confident in, add some chic accessories, and you're good to go! A look fit for a future queen.
Imprevu (2x), Longines, Tamaris
---
Princess Anne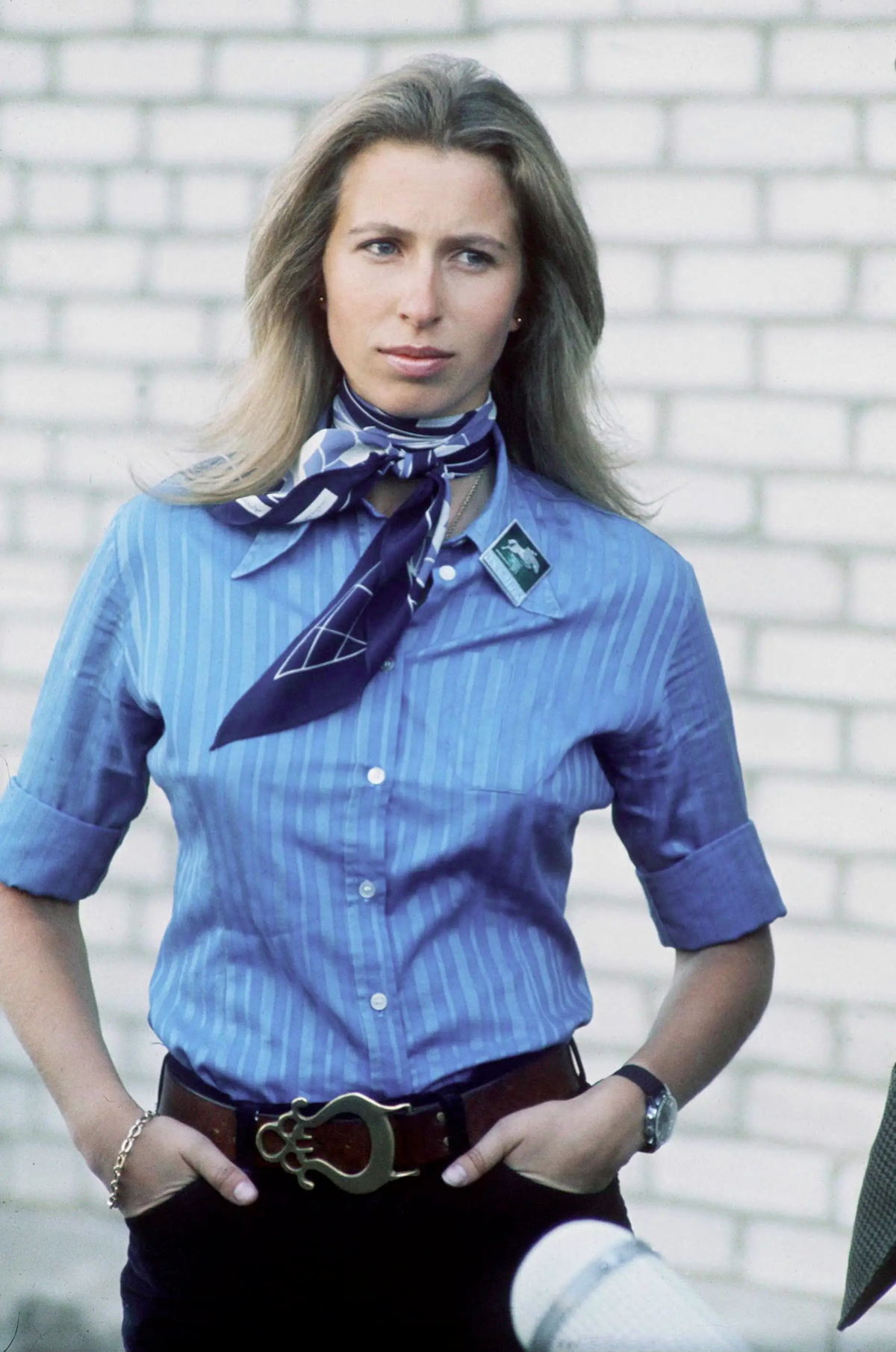 The British royals are known for having the best preppy chic wardrobe, and for giving a whole new meaning to the word 'casual'. Crisp shirts and classic black pants are timeless and effortless. A scarf tied elegantly around the neck adds dimension and an unexpected twist. Experiment with colors and patterns to create a look that is completely your own.
Mayerline, Object at Juttu, Caroline Biss, Lore Van Keer
---
Princess Diana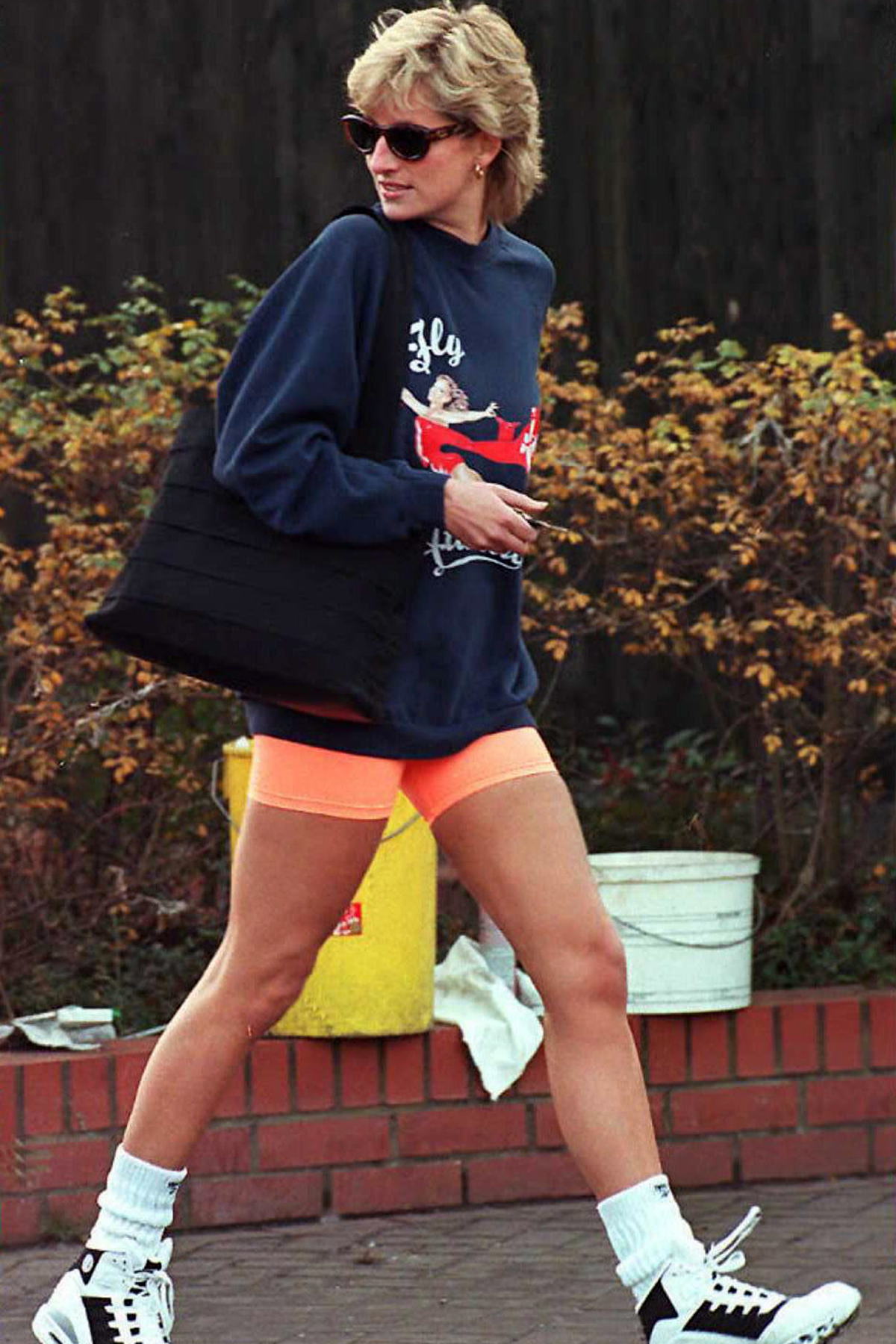 No one did athleisure chic quite like Princess Diana. Her looks when leaving the gym were nothing short of iconic, and are still recreated decades later. A soft sweatshirt, easy bicycle shorts, high-top sneakers, and a practical and stylish carry-all are all you need to recreate the relaxed look. It's almost enough to make you want to go to the gym. We said, 'almost'.
Imprevu, GUESS, Mayerline, Floris van Bommel
---
Queen Elizabeth II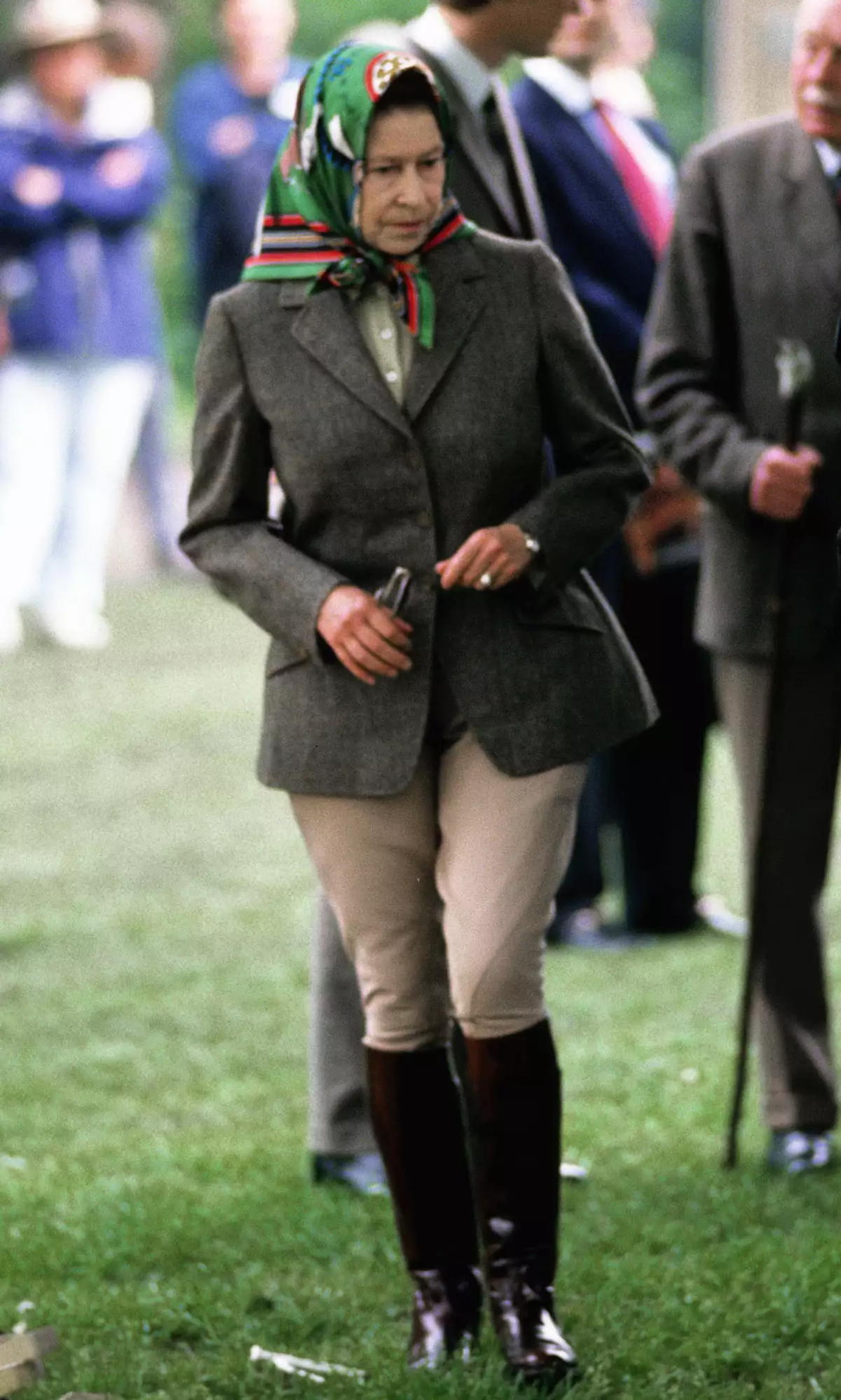 The ultimate off-duty style belongs to the late Queen Elizabeth II. Tartan, plaid, moss green coats and wellies, nothing says countryside chic like the royals' wardrobe while vacationing at Balmoral. Pair earthy tones with neutral accessories, add a classic investment piece like a tartan blazer, and make sure you're not late for the skeet shooting!
CKS x Loredana, Améline by Mayerline, BRAX, Unisa
---
The Revenge Dress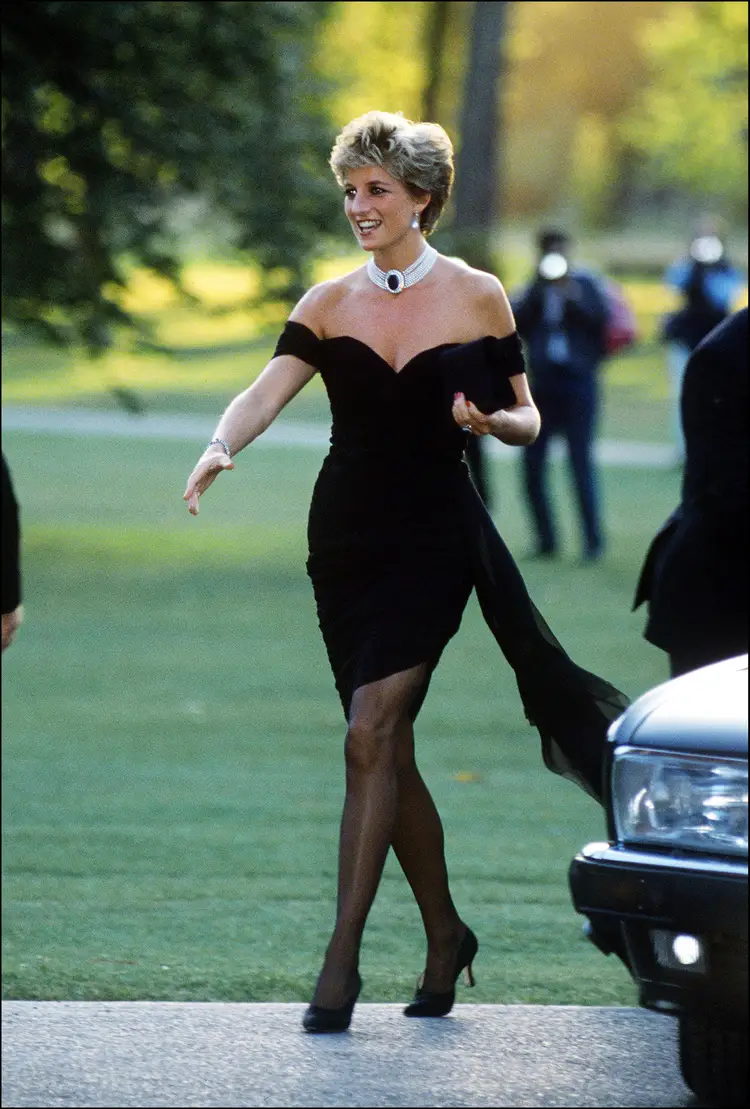 The iconic looks of the women of the British Royal Family would not be complete without what has become known as Princess Diana's 'Revenge Dress'. Sexy, elegant, and the reason that the Little Black Dress remains a classic in any woman's wardrobe.
Marciano by GUESS, Longines, Unisa, Tamaris
---
Header image source: https://deadline.com/2022/10/the-crown-season-5-character-posters-new-stills-diana-charles-queen-dodi-amp-mohammed-al-fayed-1235147382/
Discover all trends here.