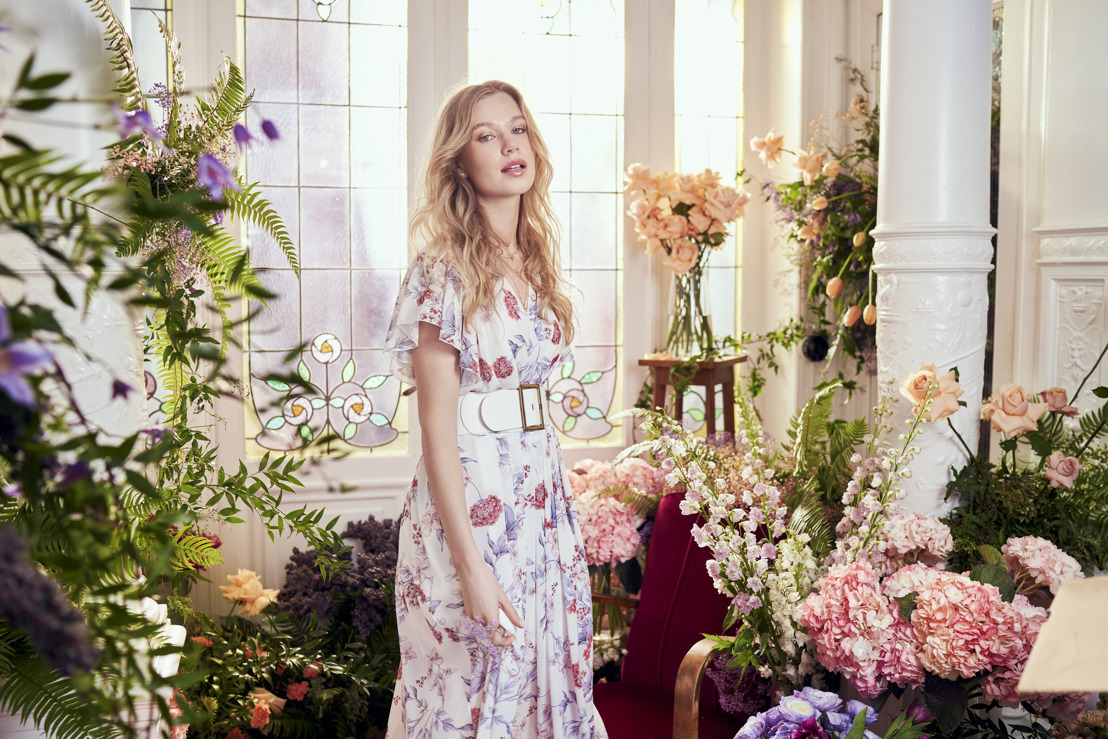 Belgitude: I'm buying Belgian (online)
In times of crisis - or quarantine - we need to #supportourlocals more than ever. All of us are proud to be Belgian, so now is the time to show it. Help out your favorite Belgian brands by shopping online. Because with a lot of free time on our hands, this is the perfect moment to stay inside and scroll!
LolaLiza
LolaLiza just launched their spring collection 'Time To Bloom'. Beautiful summer dresses, floral prints and soft colors. They closed down all of their stores as one of the first Belgian retailers to take their safety precautions, but decided to offer free delivery and returns for all of their customers in these extraordinary times.
Shop here: https://www.lolaliza.com/
Caroline Biss
As the official Belgian partner for our Belgian athletes team, Caroline Biss is the perfect Belgian brand to support during these challenging time. Their colorful summer looks are a perfect moodbooster and make us linger for summer already.
Shop here: www.carolinebiss.com
Lore Van Keer
Lore Van Keer is a young Belgian jewellery label focusing on a minimalist design, ethical choices, handmade design and creative expression. Lore crafts her jewellery for those who love clean lines, luxury and beauty. All jewels are technically refined creations in 925 sterling silver or 18-carat (white) gold. Lore designs perfect objects for an imperfect world. Once the objects are made, she lets them go. They are bought and worn by men and women in this bustling world. Esthetically stripped down, her jewellery is created to bring peace, beauty and timeless luxury to counterbalance this chaos.
Lore Van Keer remains available during the lockdown period. She loves to hear her customers' story and select the perfect customized piece to express and celebrate their love. Engravings (quotes, dates, initials) are possible. The webshop also remains open during this time.
Shop here: www.lorevankeer.com
L'Histoire de Louise by E5
In the L'Histoire de Louise by E5 webshop, we can see a lot of blue and pink color palettes, denim and floral prints. Opt for a more girly look, combining floral skirts with dreamy blouses, or go for a cool all denim-look - up to you!
Shop here: https://www.e5mode.be/nl/merken/damesmerken/l-histoire-de-louise
Diamanti per Tutti
Diamanti per Tutti, Belgian jewelry brand, creates jewelry for women who balance purity and playfulness. With a broad collection of bracelets, necklaces, earrings and rings, Diamanti per Tutti is your everday companion. In these times of quarantine, they offer 15% on all jewelry - except for the GLD collection - and free shipping as long as their stores are closed down.
Shop here: https://www.diamantipertutti.com/
Mayerline & Améline by Mayerline
For the SS20 collection, Mayerline and Améline by Mayerline got inspired by the East. Linen materials, loose fits, and Eastern patterns, make us dream of warm summers. Get inspired in their webshop!
Shop here: https://www.mayerline.be/nl/