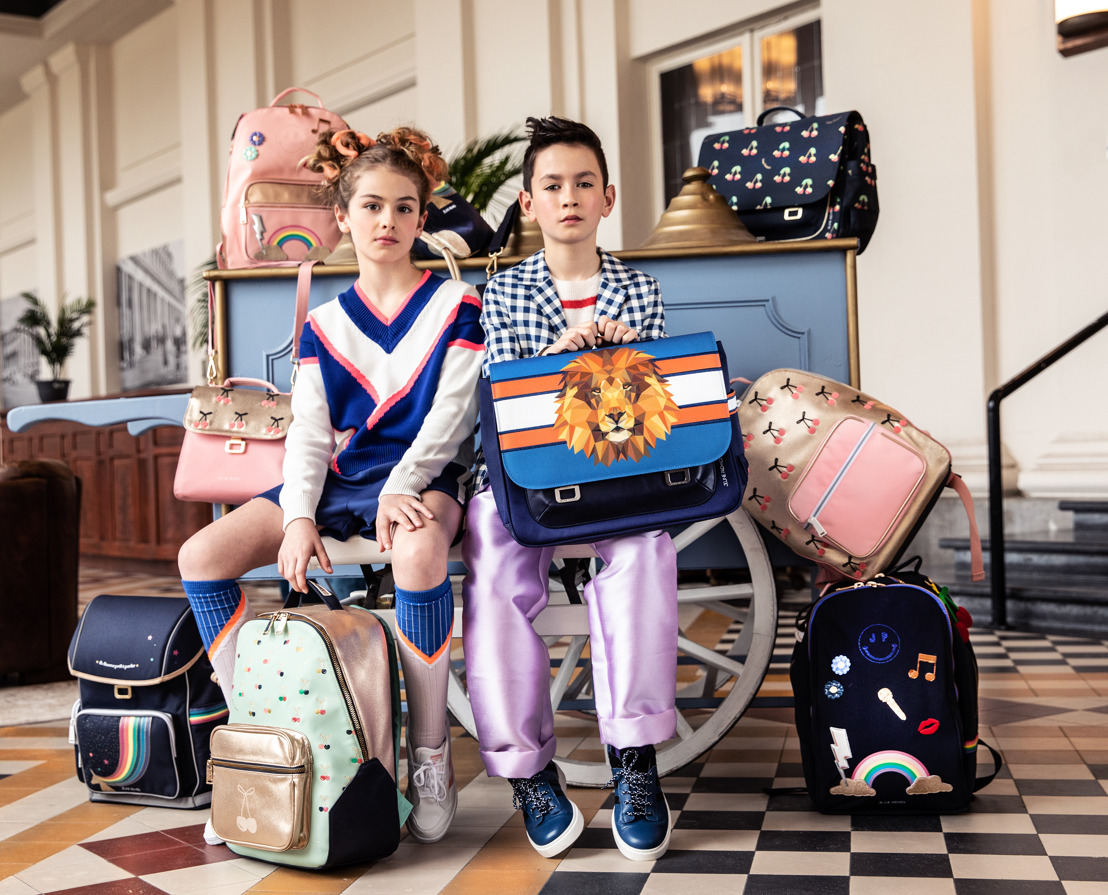 Back to school, never uncool!
The start of a new school year means back to the daily rush and sometimes also to the daily struggle with your little one about what to wear. Spending hours in the morning not knowing what to pick or arguing with your kids about putting on pants, doesn't fit (literally) in our time-poor lifestyle. Therefore we collected the most trendy back to school pieces that your little ones will absolutely love to wear.
Book bags and backpacks to remember
No better motivation to go back to class than a brand new, cool book bag or backpack to show off. The bags from Belgian brand Jeune Premier are the perfect fit for your kid as they combine quality, fun and comfort all in one. Fun fact: Hélène Fransen designed the first Jeune Premier model at her kitchen table in Ostend in 2012, because she couldn't find anything she liked for her son Ralph.
Ready, set, match!
What is more fun than matching your swim bag or pencil case with your book bag or backpack? Jeune Premier also offers the coolest accessories.
Two for the price of one
What if you can give your kids a fashionable outfit to go to school, and use it for a winter holiday as well? O'Neill offers trendy coats and sweaters that can be used for both occasions.  
Shoes speak louder than words
So many shoes and only two feet. Go for quality but without compromising on coolness with Naturino's FW20 collection.  
GUESS what... Go green!
The GUESS Kids Back to School collection proves once again that sustainability looks good and is here to stay. The collection includes SMART GUESS garments, made out of environmentally conscious materials and manufacturing processes. Activewear reigns with striking logos, bold color blocks and athletic detailing. And thanks to the sporty silhouettes, looking good has never felt so comfy!
Boys
Girls
Now you're all set for your kid's first day back to school!